In this website you can read the Magazines online, Preview and comment the articles before their publishing, Read and comment the editorials, Be updated with the sciences and companies news, Publish your news, Follow the animal production seminars and events....
And all that is offered FREE OF CHARGE: Registration is not required.

Coming Shows المعارض في العالم
Latest news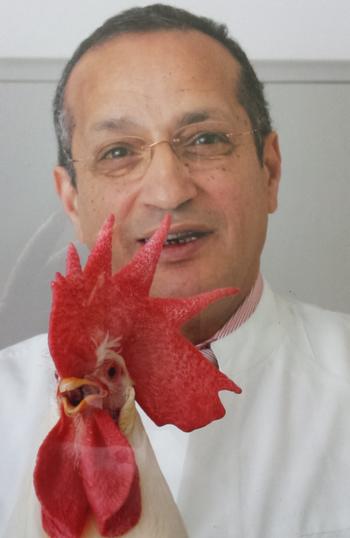 Dr. H. M. Hafez was born in 1947 in Egypt. He conducted his studies of veterinary medicine at the Veterinary Faculty of the University of Egypt in Cairo. Between 1971 and 1975 he worked as a scientific assistant at the Institute for Poultry Disease at the same University and subsequently gained his degree as a Master of Veterinary Science. In 1981 he was given the doctoral degree at the Justus-Liebig University in Giessen, Germany. From 1981 to 1985 he served at the Diagnostic State lab in Stuttgart, and in 1987 he was promoted to a leader position of the poultry and virology unit of this institution.
Read more ...
Due to the ongoing worldwide pandemic, the management teams of VICTAM Corporation and VIV worldwide have decided to postpone VICTAM Asia and Health & Nutrition Asia in Bangkok to the third quarter of 2022.
Read more ...
On the 7th of Sptember, 2021, Fieravicola 2021, made its debut from at the Rimini Expo Centre for the first time ever since the start of the Covid-19 pandemic.
Read more ...
Hamlet Protein, multinational producer of specialty ingredients for young animal nutrition, announced the launch of HP FiberBoost©, a pure fiber product containing functional fibers produced specifically for dietetic use in piglets. The product completes Hamlet Protein's fiber range and offers producers an
additional option when formulating diets without Zinc Oxide.
Read more ...
Poultry Middle East & North Africa Editorilal

Poultry Marketing Round Table
MEAP (Poultry Middle East and North Africa) will participate as a founding member in the Poultry Industry Roundtable Conference that will be held at VIV Middle East - Abu Dhabi from 23-25 november.
I can sum up this conference in few words; "returning to the roots." It will not be based on long or brief lectures, but rather on discussions and exchange of experiences and knowledge to reach implementable results and recommendations.
Read more ...