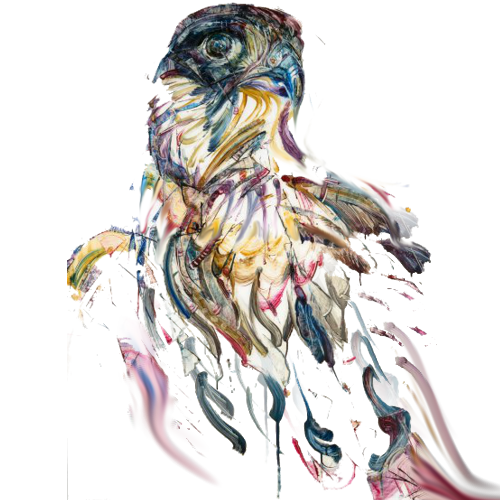 In this website you can read the Magazines online, Preview and comment the articles before their publishing, Read and comment the editorials, Be updated with the sciences and companies news, Publish your news, Follow the animal production seminars and events....
And all that is offered FREE OF CHARGE: Registration is not required.

Coming Shows المعارض في العالم
Latest news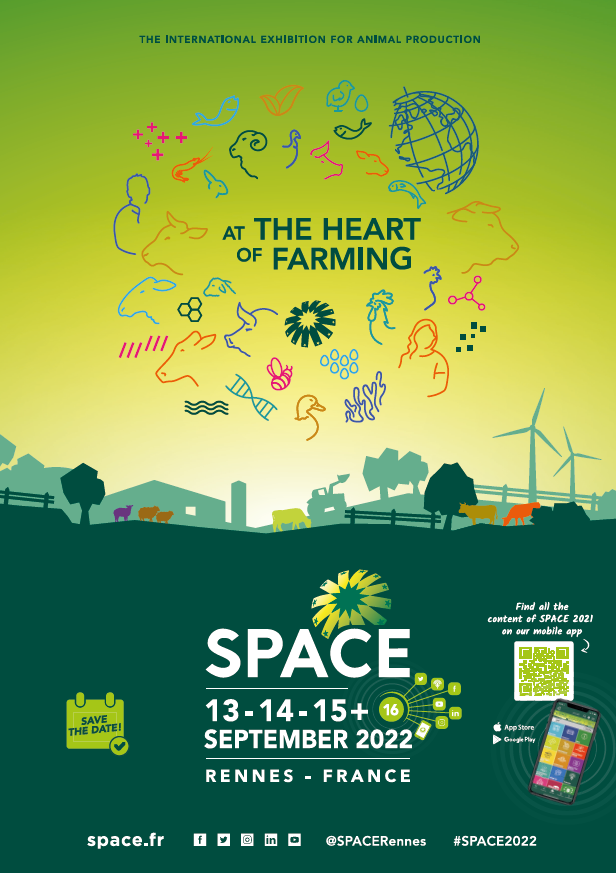 SPACE is the essential trade show for all those involved in animal production. Thanks to its positioning at the heart of a large breeding region in Europe, its professional roots and its international development, SPACE is the unmissable global meeting place for professionals in all animal productions [beef (milk-meat), pork. , poultry, sheep, goat, rabbit and aquaculture.
Read more ...
Cremona International Livestock Show came to an end . 475 heads of cattle of Holstein, Red Holstein, Jersey and Brown breeds, from 75 farms from Italy and from abroad, were involved in the Show and were evaluated by the skilled judge Callum McKinven from Canada.Holstein Supreme Champion was Castelverde Defiant Gorgeous2 (Defiant)
Castelverde Di Giuseppe Quaini - Marcello Ladina, Res Champion Castelverde Goldwyn Banana
Quaini Guiseppe Castelverde Holstein - Castelverde (cr), Hon Men. TocFarm Doorman Dior (Doorman) Tocchi Filippo, Ilaria E Attilio - Grosseto (gr).
Read more ...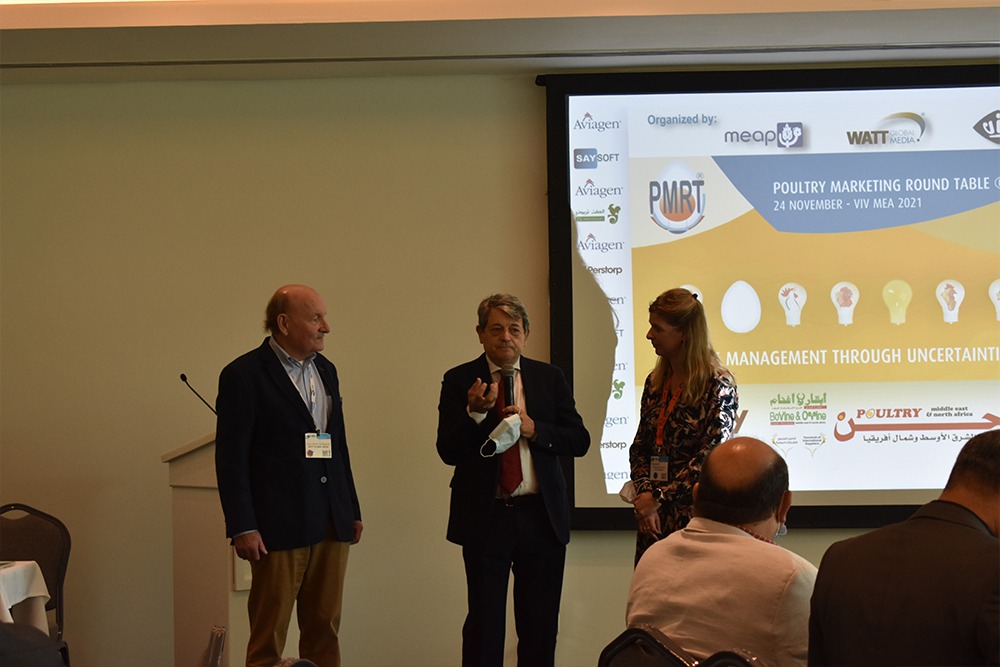 On the second day of VIV MEA Abu Dhabi 2021, the Poultry Marketing Round Table (PMRT) was held; it was hosted by MEAP, VIV, and WATT. The discussion was a success and many leaders in the field voiced important concerns and solutions to problems that we are facing in the midst of several global and local crises.
Read more ...
The historical Cremona International Livestock Exhibitions (November 26-28) are ready to host the most awaited event for the dairy cattle world that, due to covid-19 pandemic, has been absent from an international ring for two years now.
Cremona, November 16th 2021 – Animals being prepared, with breeders combing and polishing their hair, then the livestock competitions themselves happening in the historical ring of CremonaFiere, totally renewed for the occasion, the palpable tension during the judge's evaluation and at the end the winners' celebrations.
Read more ...
More than 120 people registered to watch and participate in the Poultry Marketing Round Table happening in VIV MEA 2021 in Abu Dhabion the 24th of November.
Read more ...