To subscribe send e-mail This email address is being protected from spambots. You need JavaScript enabled to view it. 
Call us at +961 1 897 259
Fax Ballout
magazines, articles, news, seminars and events: 
The  Agrifood Mena region in one website.
MEAP (Middle East Agrifood Publishers) the publisher of three scientific magazines: " Poultry Middle East & North Africa", "Bovine & Ovine Middle East & North Africa" and "Health & Nutrition", an open Gate for all professionals, farmers, veterinarians….
---
Spreading knowledge and for free is our goal since our establishment.
We are printing and distributing our magazines for free since more than 40 years.
We offer free knowledge!!!
To go along with all new trends, we offer you free access to our digital magazine copies.
100 % free. You can read and download YOUR magazines.
You can read the latest industry news and press releases and have access to thousands of photos took during shows.
To not forget the online banners and our targeted newsletters based on a professional selected data gathered during years of intensive team working.
Click here (Poultry Middle East & North Africa magazine) and read online and free of any charges:

Keep tuned…. There is more to come with your trust, support and loyalty.
Responsible for the Health and Nutrition Magazine (Al Ghiza' El Sohhi)
With a string of major new account wins in recent months, NatureForm Hatchery Technologies is expanding its management team with the appointment of Robert Bowen as regional sales manager for the Western US.
Latest news آخر الأخبار
In response to increasing demand from a fast-evolving global feed and food production industry, the Dutch-headquartered Triott Group announced its formal consolidation today with the launch of www.triottgroup.com.
Read more ...
شركة جيمسواي  (Jamesway)توقّع عقداً جديداً مع ثلاثة وكلاء جدد
لا زالت الأسواق العالمية متّجهة نحو الإنتشار أكثر فأكثر والطّلب على الدّواجن يزداد عالميّاُ، لذلك وبكلّ فخر تعلن شركة جيمسواي عن ثلاث شركاء جدد لها في كوريا الجنوبيّة وأميركا اللّاتينيّة وروسيّأ.
Read more ...
A new U.S. Department of Agriculture (USDA) blueprint, published today in Frontiers and Genetics, will serve as a guide for research and funding in animal genomics for 2018-2027 that will facilitate genomic solutions to enable producers to meet increasing future demands for animal products by a growing world population.
Read more ...
10% من الأوكسيجين الذّي نتنفّسه مصدره بكتيريا واحدة موجودة في المحيطات. أكّدت تحاليل مخبرية جديدة أنّ هذه البكتيريا تتعرّض للتلوّث النّاتج عن استعمال البلاستيك.
قالت الدّكتورة ساشا تيتو:" لقد وجدنا أنّ تعرّض هذه البكتيريا للمواد الكيماوية الناتجة من البقايا  البلاستيكية تؤثّر سلباً على على التّمثيل الضّوئي، وعلى إنتاج الأوكسيجين لبكتيريا البروكلوروكوس (Prochloroccus) وهي البكتيريا الأكثر وجوداً في المحيط".
Read more ...
كشفت دراسة فريدة من نوعها أجرتها روتجرز أنّ ظاهرة الإحتباس الحراري تسببت في إنقراض العديد من أنواع الأسماك التّي تعيش في المحيطات.
أفادت دراسة جديدة أنّ التّعرض المتزايد للمخلوقات البحريّة قد يؤثّر بشكل كبير على المجتمعات البشريّة التّي تعتمد على الأسماك في الغذاء والنّشاط الاقتصادي.و هذه الدّراسة هي الأولى في دراسة حساسيّة الأنواع البحريّة والبريّة ذات الدّم البارد وقدرتها على العثور على ملجأ يحميها من الحرارة.
Read more ...
Maintaining egg shell quality is important for maximizing production of broiler chicks from breeders as shell quality and hatchability go hand in hand. Thin shells allow for higher water vapor loss during incubation resulting in dehydrated chicks and higher late embryonic mortality.
Read more ...
Mr Ghassan Sayegh - General Manager of Middle East AgrifoodPublishers (MEAP) will participate as keynote speaker in the XI DAIRY OLYMPICS which will be held in St Petersburg from 26 to 29 May 2019 .
Read more ...
The presentation by the Vice-President of "Arla Foods", General Director of LLC "Arla Foods" in Russia Mikhail Lyasko will be made during the section "New generation and milk" on May 29, writes The DairyNews.
Read more ...
The Ministry of agriculture has prepared a draft document approving the list of controlled goods for which veterinary accompanying documents can be issued by certified veterinarians who are not authorized by organizations included in the system of the State veterinary service of the Russian Federation, reports The DairyNews.
Read more ...
The work will be devoted to the analysis and forecast of the situation in the market of exchange dairy products. The event will be attended by traders, representatives of stock exchanges and dairy market analysts, reports The DairyNews.
Read more ...
We do not boast or pride ourselves in keeping us with the age of digital technology and our presence on web pages since its inception, and it has become a necessity of the present era. Everything has become online. Banks, hospitals, armies and public security, even global security has become remotely managed…The world can only be wiped out with the click of a button…
And the worse is yet to come…
Write comment (0 Comments)
Read more ...
INMAA General Manager Mohammed Elmamoun expressed his appreciation for the successful event. "We enjoyed the great opportunities to network and share market insights with our customers. We would like to thank all attendees, with a special thanks to the Ross MEA team for their great presentations. INMAA will continue to bring value to its customers through day-to-day support and future joint seminars with the Ross team."
Read more ...
لاقى معرض VIV Asia 2019 نجاحًا كبيرًا لشركة Aviagen® Asia . قام مئات الضيوف بزيارة جناح Aviagen خلال المعرض الدولي الرائد في آسيا- من العلف إلى الغذاء- والّذي أقيم في بانكوك من 13 إلى 15 آذار (مارس).عرض فريق Aviagen Asia أحدث التّطورات اللّاحقة بسلالات كتاكيت (صيصان) Arbor Acres®  و Indian River® وRoss® ، مع التركيز على فوائد هذه الشّركات لزبائن الأسواق المحلية. تحظى طيور Aviagen بشعبية في جميع أنحاء آسيا بسبب إنتاجها الرّائد للفرخ في السوق، وطول عمرها، ومقاومتها، وكفاءة علفها. افتتح فريق آسيا العرض بنجاح بحفل عشاء ترحيبي. بالإضافة إلى ذلك، تمّ تنظيم العديد من النّشاطات الّتي تعزّزالتواصل وتبادل المعلومات بين الحاضرين.
Read more ...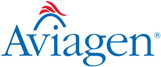 VIV Asia 2019 was a great success for Aviagen® Asia. Hundreds of guests visited the Aviagen booth during Asia's leading international feed-to-food show, which took place March 13 - 15 in Bangkok. At the opening ceremony, Aviagen's Dr. Rafael Monleon, Business Manager, Asia Pacific, was awarded the International Hatchery Practice.
Read more ...

المؤتمر العلمي الحادي عشر للجمعية البيطرية المصرية للدواجن
مجموعة من اساتذة وخبراء من المصريين والاجانب لنقاش أهم المواضيع التي تخص صناعة الدواجن وعرض لآخر الابحاث التي تؤدي إلى تطوير الصناعة ودفع عجلة الانتاج من يوم 20 حتى يوم 23 من ابريل.
Read more ...