Details

Parent Category:

News

Category: Events News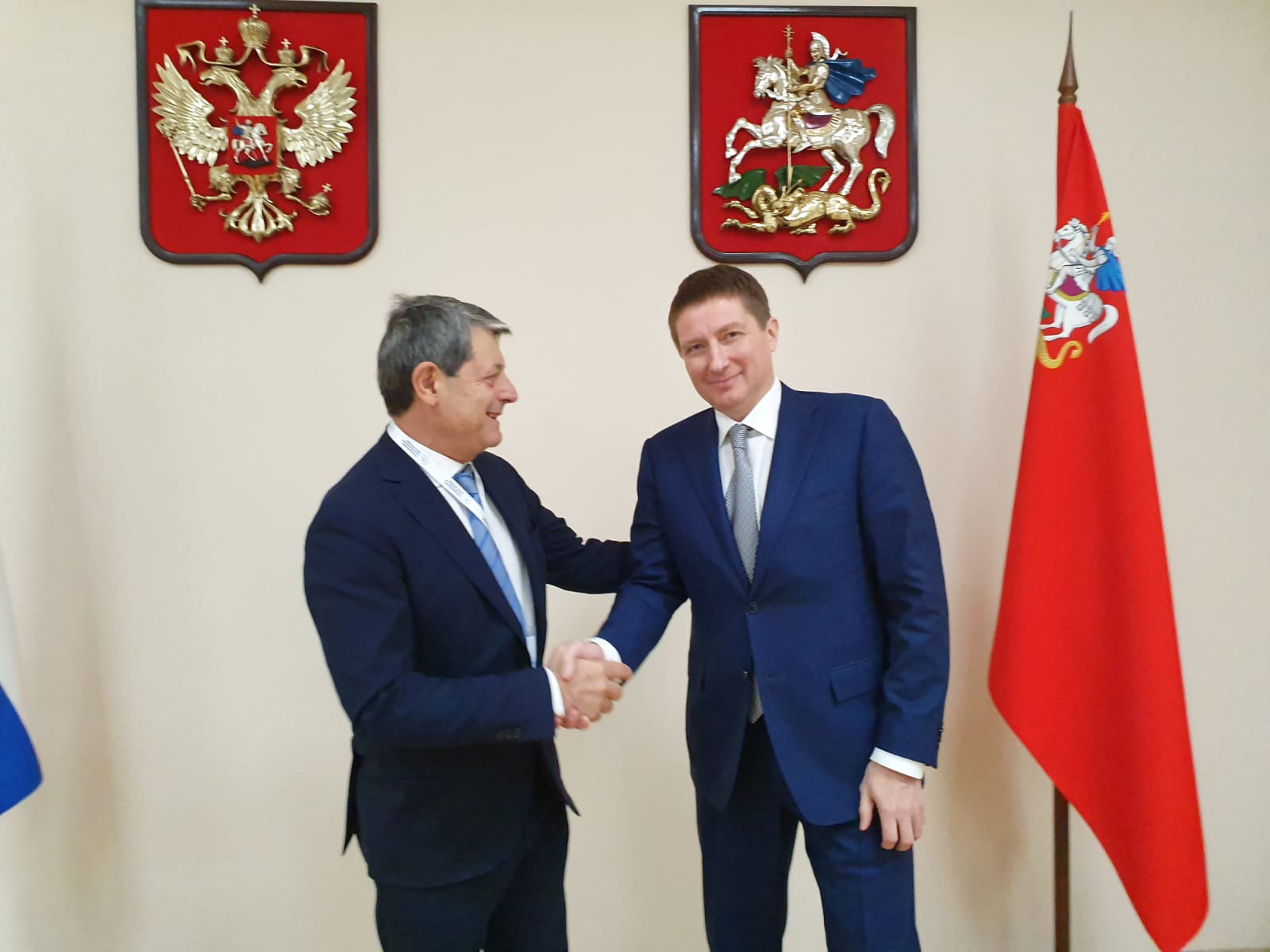 MEAP's General Manager Mr. Ghassan Sayegh is currently giving a presentation about the dairy market in the Middle East and North Africa region.
The main points of the presentations are:
-The export-import policies and capability between Russia and the MENA region
-The regulations and logistics
-The competition that the Russians will face in the MENA market.
Open more item to see the presentation video
Read more: A presentation about the dairy market in the MENA region
Details

Parent Category:

News

Category: Events News
The International Dairy Cattle Show boasts a rich scientific events program that well completes the wide exhibit repertoire. Conferences, seminars and workshops (tentative program events 2019), involve the most qualified international experts to address the key issues of the sector.
In order to ensure top-level scientific content, CremonaFiere establishes fruitful cooperation with institutions, associations, universities and research centers.
MEAP's team is covering the Cremona International Livestock Exhibition and is presented by the general manager Mr. Ghassan Sayegh.
Details

Parent Category:

News

Category: Events News
On November 26−27, 2019 the House of Moscow Region Government will host the 6th International Agricultural Dairy Forum organized by the Moscow Region Government with the support of the Russian Ministry of Agriculture.
The Forum is held to identify solutions to the problems of the industry, as well as to present investment projects in the Moscow Region and develop the region's international ties.
Details

Parent Category:

News

Category: Events News
Move to new venue offers room for expanding show profile & experience.
From 10 to 12 March 2021, VIV Asia has a new home base: IMPACT in Bangkok. The move to this larger venue anticipates ongoing growth of the international exhibition for animal protein production and processing. With a mega size of exhibition area, IMPACT offers room for VIV Asia 2021 to welcome more business profiles and to enhance the overall show experience, for professionals from Asia and beyond, from Feed to Food.
Having successfully closed off the 2019 edition of VIV Asia with the highest approval rating by both visitors and exhibitors, the organization did still have one puzzle to solve for the next edition: the venue capacity. The highly anticipated biannual exhibition had BITEC bursting at the seams with over 45,000 international visits and 1,200 exhibiting companies.
Read more: VIV Asia selects IMPACT as new home base for 2021
Coming Shows المعارض في العالم