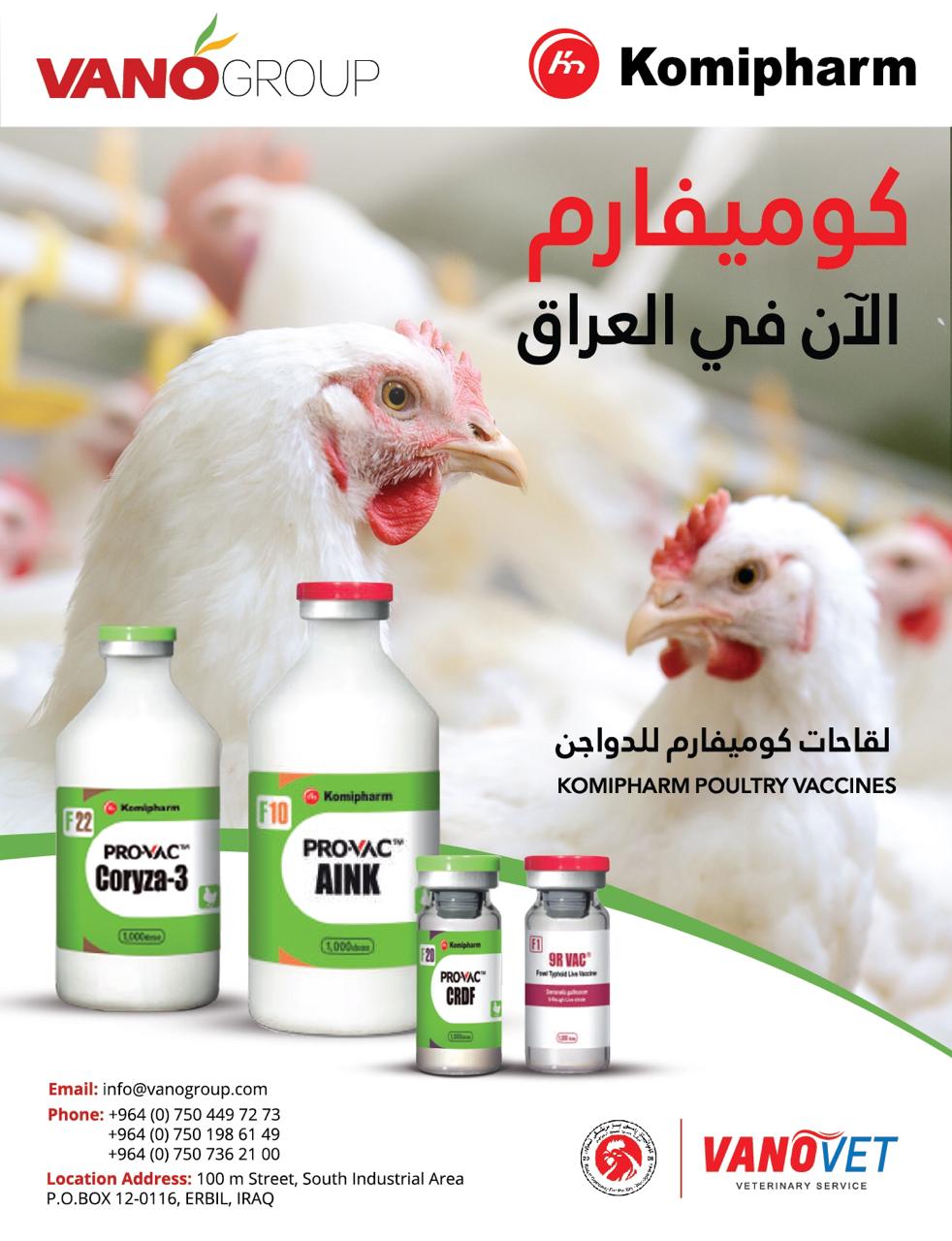 Since the established in 1972, Komipharm as a top leading Animal Health Company, have been producing a wide range of veterinary vaccines and pharmaceuticals.
VANOVET one of the VANO GROUP companies is the official distributor for Komipharm products in Iraq.
The range of poultry vaccines the company producing are very important to cover the needs of the vaccines especially for breeders and layers.
Komipharm vaccines are produced to challenge the viruses and diseases that common in Asia which Iraq is located.
The product's quality and reasonable prices gave Komipharm the opportunity to develop and to increase its market share in a measurable time. Our selection of Komipharm comes after the experience and research of the needs, we wanted to introduce a new and fast developed technology of South Korea to our country and to go beyond the affection of classic brand names in the market.