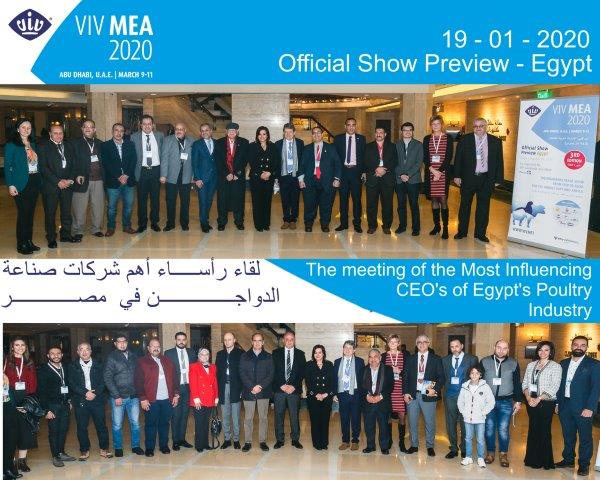 About 50 industry leaders, who cover more than half of Egyptian poultry and other animal production, attended the prelude to the VIV 2020 (Abu Dhabi) exhibition, organized by VIV worldwide in close cooperation with MEAP-Middle East Agrifood Publishers.Speakers featured in this event are the former Deputy Minister of Agriculture in Egypt, Prof. Dr. Mona Mahrez, Dr. Nabil Darwish, President of the Egyptian Poultry Association, Dr. Tony Frege, Executive Director of the Wadi Group and Dr. Abdel Hakim, Head of the Veterinary Department of the Ministry of Agriculture.
The presentation focuses on important topics such as biosecurity and other topics that will be presented in VIV MEA 2020.
Effat Trading Group also help in the organization for this successful event.