Details
In a collaborative work between the Agricultural Research Service (ARS) Soil and Water Management Research, the University of Castilla-La Mancha (UCLM) in Spain, West Texas A&M University, and Texas A&M AgriLife, researchers adapted a crop model for use in the Texas High Plains to simulate crop water use and corn yield to help producers adjust center-pivot irrigation strategies and maximize profitability with limited water.
Read more: Maximizing Crop Profits Under Limited Water Using Models to Find Solutions
Details
Hy-Line International is pleased to announce Dr. Yousef Al-Khuffash joined Hy-Line in the Middle East as a Technical Services Veterinarian. In this role, he will deliver technical advice in a fast and efficient way in the local language for current and future customers. Dr. Al-Khuffash will also be responsible for sharing management recommendations and technical updates for customers and business partners to achieve the maximum genetic potential of Hy-Line layers.
Read more: Hy-Line International Adds to Middle East Technical Service Team
Details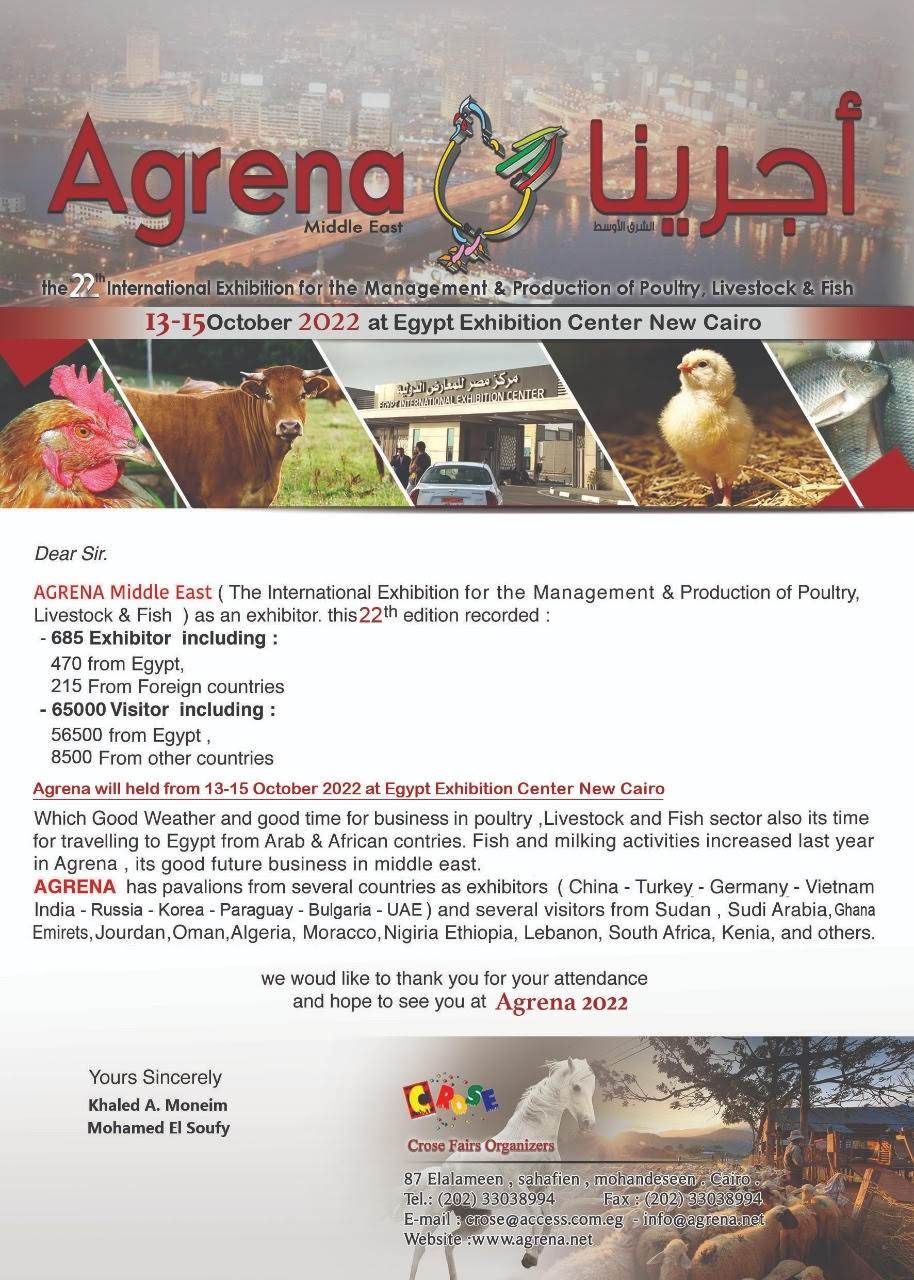 The 22th International Exhibition for the Management
& Production of Poultry, Livestock & Fish- 13th – 15 th Oct. 2022
AGRENA has stood the test of time to register itself as the Middle Eastern region's largest & most prestigious Poultry, Livestock & Fish Show. It targets the flourishing Poultry, Livestock & Fish industry in one of the biggest markets for Poultry, Livestock & Fish products in the Middle East, with an emphasis on giving the possible opportunities to broaden your horizons & to see the latest technology, products and services.
Details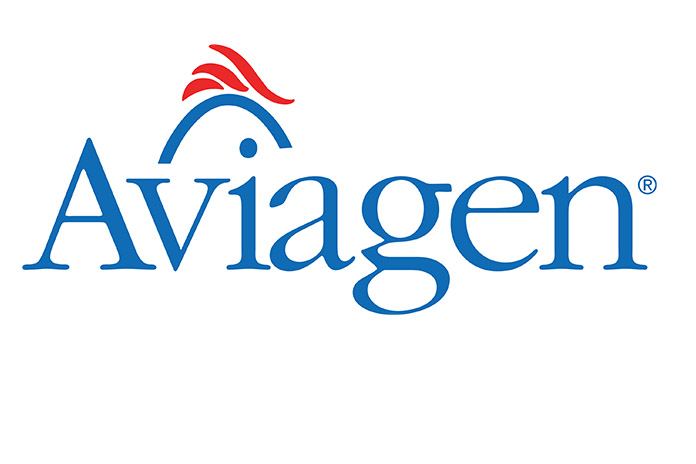 Pure Breed, the Ross® Parent Stock (PS) distributor for Saudi Arabia, the Gulf States and Yemen, held a dinner during the VIV MEA show in Abu Dhabi on November 24, to celebrate the 140 and 400 Club members.
The Clubs are a well-received Aviagen® initiative and reward growers who through expert flock management and diligence attain record performance. The Ross 400 Club recognizes producers who score a European Product Efficiency Factor (EPEF) of 400 or more with their broiler flocks. Ross 140 Club members are distinguished by a breeder performance of 140 or more chicks per hen housed at 60 weeks.
Read more: Pure Breed Holds Celebration Dinner for Exclusive 140 and 400 Club Members
Details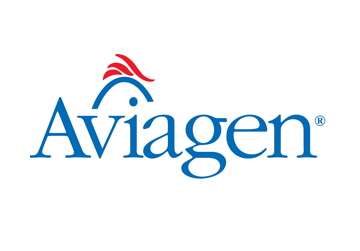 Aviagen® distributor, Arbor Acres® South Africa and the Arbor Acres Middle East and Africa (MEA) regional support team recently held a two-day webinar from Nov. 17-18, to bring the latest broiler and breeder flock management advice to customers throughout the Republic of South Africa.
Read more: Arbor Acres South Africa Holds Second Virtual Broiler and Breeder Management Road Show
Details
For over a century, the Brazil-based Oswaldo Cruz Foundation, also known as Fiocruz, has been one of the world's leading scientific centres for research and development in biological sciences. Located in Manguinhos in the heart of Rio de Janeiro, Fiocruz was founded by the famous Brazilian physician and epidemiologist Oswaldo Cruz, and today the institution has a broad range of responsibilities related to the health and wellbeing of the Brazilian population – functioning as a national institute of health and public health policies. It also contributes to projects worldwide for the development of vaccines and medicines against tropical illnesses.
Read more: Fiocruz in Brazil chooses pharma incubators from Pas Reform North America for yellow fever lab...
Details
The need to work together to overcome the difficulties faced by the Middle East's poultry producers was amongst the conclusions to emerge from the region's 1st Poultry Marketing Round Table, held at VIV MEA.
Jointly organized by Middle East Agrifood Publishers (MEAP), WATT Global Media and VIV, the event focused on crisis management and attracted leading poultry producers and experts from across the region and further afield. (Watch here: http://www.meap.net/newsletter/pmrt/vivmea21_2/)
Details
It is our pleasure to inform you about the candidacy of Prof. Dr. Rüveyde Akbay for the position of WPSA Vice President. Prof. Dr. Akbay is the founder of the WPSA Turkish Branch, which was established in 1973.
She was the Secretary of the Branch between 1973-1978. Since 1978, she has been Branch President until the present day. Prof. Dr. Akbay served as WPSA President between 2004- 2008. She has played an important role in the development of the Turkish poultry sector and has participated in many activities promoting the values and aims of the WPSA inside Turkey.
Read more: Prof. Dr. Rüveyde Akbay candidate for the position of WPSA Vice President
Details
Royal Pas Reform has announced the launch of its latest innovation in early nutrition and animal welfare-friendly production practices. The SmartVac™ in-ovo vaccination and nutrition system will be officially unveiled to a global audience at IPPE 2022 in Atlanta.
Read more: SmartVac™: the next generation of in-ovo vaccination and nutrition
Coming Shows المعارض في العالم