Details
• LANXESS at EuroTier 2018, Hannover, November 13 to 16, hall 23, stand B40
• LANXESS Virkon S has proven efficacy against a wide spectrum of emerging diseases like African Swine Fever and Avian Influenza 
• German Federal Ministry urges strict compliance with biosecurity measures 
Read more: Prevention is the best protection against disease
Details


Meap's team will be participating in the EuroTier exhibition-2018 taking place in Hannover, Germany from the 13th to the 16th of November.
Details


Kemin confirms that NutriCABTM - its coated calcium chloride product - is not affected by the recent Rapid Alert launched following a notification from the Netherlands.
The notification indicates that the maximum permissible level of dioxin in coated calcium chloride has been significantly exceeded for a product of Belgian origin.
Details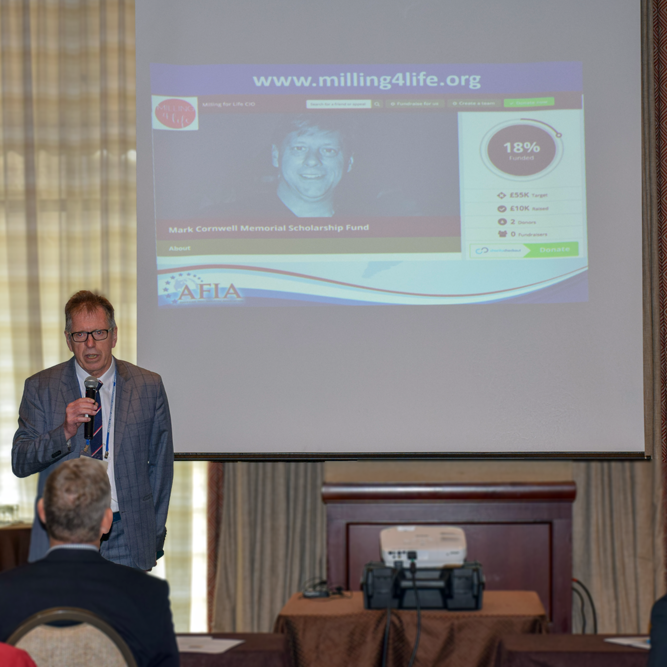 The Institute for Feed Education and Research (IFEEDER), in partnership with the Milling4Life (M4L) charity, has launched a fundraising drive in support of a scholarship that provides financial assistance to students pursuing careers in the food and feed manufacturing sectors. The charities announced today that they aim to raise $75,000 over the next few months, with the goal of offering the scholarship in perpetuity if sufficient funds are raised. 
Read more: IFEEDER, M4L Invite Donations for Mark Cornwell Scholarship Fund
Details
HatchTech is pleased to announce a new agreement with its Germany-based customer, Optibrut GmbH, to install two HatchCare Chick Storage Rooms at the company's hatchery in Nordhorn, Lower Saxony. The installation will allow Optibrut to store 276,000 newly-hatched chicks in excellent conditions, providing them with feed, water, light and fresh air. 
Read more: Optibrut opts for two HatchCare Chick Storage Rooms
Details
The conference will take place in the EuroTier exhibition on Wednesday the 14th, from 10:00 Am to 12:30 PM.
Meap's General manager, Mr. Ghassan Sayegh will be one of the speakers; he will be discussing "The Development of the Dairy Industry in the MENA Region." with more than 150 producers from the CIS Countries, Russia and Europe.
Read more: International Conference Milk Exporters of the Future
Details
Wisium strengthens its global presence and invests in North Africa by opening its first production plant in Algeria and the 13th Wisium plant worldwide. This investment will expand the offer on the Algerian market and facilitate the exports to the Middle East and North African (MENA) countries. Wisium is willing to respond to the MENA region's increasing demand by providing high quality premix products and tailor-made services for the animal nutrition players.
Read more: Wisium expands in the Middle-East and North Africa by opening a new plant in Algeria
Coming Shows المعارض في العالم