Details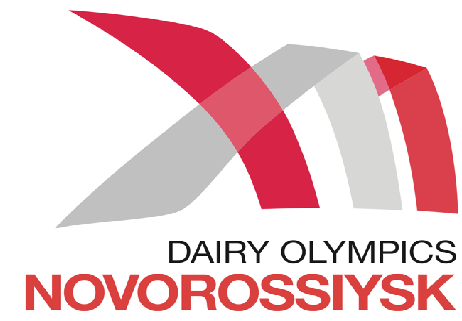 May 23, 2021- The spacious and vibrant port city of Novorossiysk, Russia hosted 300 visitors and participants from 40 national regions, all of them agriculture professionals, dairy experts and government agencies, for XII Dairy Olympics and VII Milk Summit. The annual event is a brainchild of The Dairy News, the largest independent mass media on dairy in Russia.
Details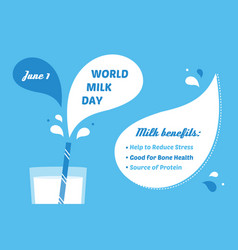 In 2001, World Milk Day was established by the Food and Agriculture Organisation of the United Nations to recognize the importance of milk as a global food, and to celebrate the dairy sector. Each year since, the benefits of milk and dairy products have been actively promoted around the world, including how dairy supports the livelihoods of one billion people.
Details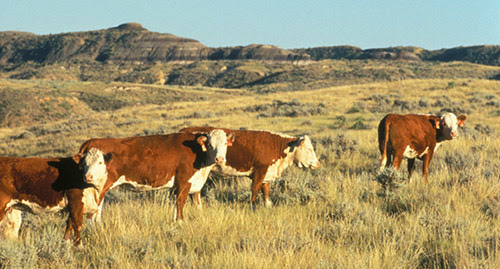 Predicting grassland productivity is a major challenge for ranchers and other land managers with grazing livestock. This productivity is key each spring when they are trying to decide how many cattle to turn out to pasture, how long to graze an area, or where forage might be abundant.
Read more: Will There be Enough Grass for Grazing Livestock this Summer?
Details
Grazing is an agricultural term to describe the natural behavior of cattle moving across pastures and rangelands as they consume different plants. Surprisingly, grazing cattle are selective about where and which plants they will eat, and land managers consider grazing distribution an essential factor in deciding how to manage their herds, including how to prevent overgrazing for conserving biodiversity of the land.
Read more: Managing Cattle Grazing Distribution: It's Not As Simple As It Sounds
Details
Using high-tech tools, Agricultural Research Service (ARS) scientists and their cooperators have taken a deep dive into the microbial "soup" of the cow's rumen, the first of four stomach chambers where tough plant fibers are turned into nutrients and energy.
Ultimately, such efforts could lead to new ways of ensuring the health and wellbeing of cows as well as improving their production of milk, meat and other products, noted Derek Bickhart, a research microbiologist with ARS' U.S. Dairy Forage Research Center in Madison, Wisconsin.
Read more: Researchers Assemble Genomic "Jigsaw" of Cow Gut Microbes
Details
Agricultural Research Service (ARS) scientists are developing an innovative approach to address a major environmental challenge facing the nation's animal farmers: the accumulation of nutrients in the manure.
Manure produced in livestock and poultry operations has been increasing since the 1950s when large-scale feeding operations, along with large-scale crop farms, began to replace many of the nation's small, family-run farms that traditionally produced both crops and livestock and used the manure as fertilizer to boost crop yields.
Read more: Reconnecting Livestock and Crop Farming to Transform the Use of Manure
Details
Join us for the International Dairy Conference and the Animal Production in the United Arab Emirates Conference at EuroTier Middle East 2019 from 2 – 4 September in Abu Dhabi
Due to the expanding population, development of retail opportunities and the popularity of new product lines such as flavoured milk and yogurt, the dairy sector in the Middle East and North Africa (MENA) region is booming.
Read more: Ever increasing demand for dairy products in the UAE, and the burdens of dairy production in harsh...
Details
Calves are young and vulnerable animals. In a short period, calves have to develop from a monogastric into a ruminant animal. This transition requires them to grow in both size and mass, while dealing with transportation, man handling and changing environments. All these challenges together cause a lot of stress that may lead to a lower immune system.
Read more: Prevention of disorders in calves caused by stress or disease
Details

A blueprint published today prioritizes animal genomics research over the next 10 years to help producers meet the needs of a growing world population.
Read more: The USDA Announces New Vision for Animal Genomics
Details
Maximizing efficiency and minimizing environmental impact
In a drive towards sustainable solutions, PANCOSMA, ADM's global feed additives business, have developed a range of XTRACT® bioactive products to address methane emissions of livestock ruminants. According to FAO 2013*, these emissions represent 5% of all greenhouse gases released into the atmosphere.
Read more: Reducing methane emissions through bioactive products
Details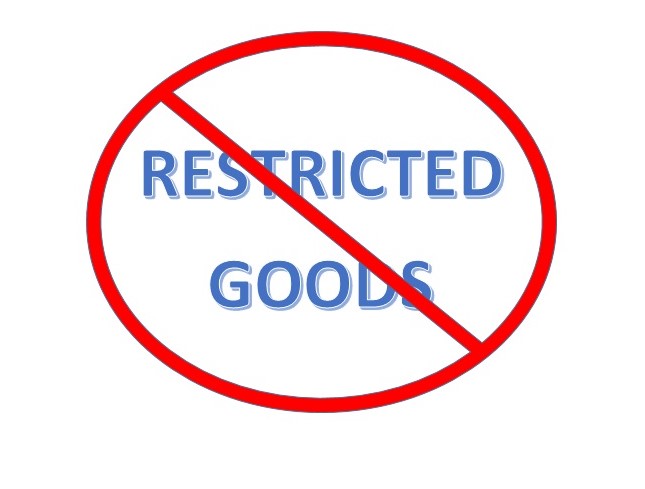 The Ministry of agriculture has prepared a draft document approving the list of controlled goods for which veterinary accompanying documents can be issued by certified veterinarians who are not authorized by organizations included in the system of the State veterinary service of the Russian Federation, reports The DairyNews.
Coming Shows المعارض في العالم