There are relatively few hatcheries that specialise in waterfowl. Their programs and procedures are largely based on traditions and many years of practical local experience.
Usually, people try to mimic Mother Nature. Waterfowl nest close to water, and a brooding female returns to the nest from the water wet and chilled. It would seem that these conditions help hatchability, as it is rare to find an unhatched egg in the nests of wild ducks or geese.
The global COVID-19 pandemic has had a tremendous impact on human health and the economy worldwide. Poultry processing specialist Meyn is eager to help recover human health and global economy by supporting aspiring poultry processors and farmers in Africa to professionalize their business to achieve higher levels of hygiene, efficiency AND increase their profit.
March 15, 2017
A Mississippi-based Agricultural Research Service (ARS) researcher has learned that using poultry litter as fertilizer can help cotton growers in the Southeast maximize profits.
Poultry litter (chicken manure, spilled feed, excess feathers, and other poultry-house materials) contains nitrogen and phosphorus—both important crop nutrients. Applying poultry litter to the soil also recycles some of the tons of litter generated annually by poultry operations throughout the United States, says Haile Tewolde, an ARS agronomist at Mississippi State.
A new tool from the Agricultural Research Service (ARS) can predict the odds that honey bee colonies overwintered in cold storage will be large enough to rent for almond pollination in February. Identifying which colonies will not be worth spending dollars to overwinter can improve beekeepers' bottom line.
Beekeepers have been losing an average of 30 percent of overwintered colonies for nearly 15 years.
Read more: New Tool Improves Beekeepers' Overwintering Odds and Bottom Line
By Sandra Avant
June 23, 2015
Water hardness can influence the development of columnaris disease in catfish, according to a study by U.S. Department of Agriculture (USDA) scientists.
Agricultural Research Service (ARS) scientists found a difference in disease development in fish exposed to hard and soft water containing the bacterial pathogen Flavobacterium columnare, which causes columnaris disease
Read more: Fish Reared in Hard Water are More Susceptible to Columnaris Disease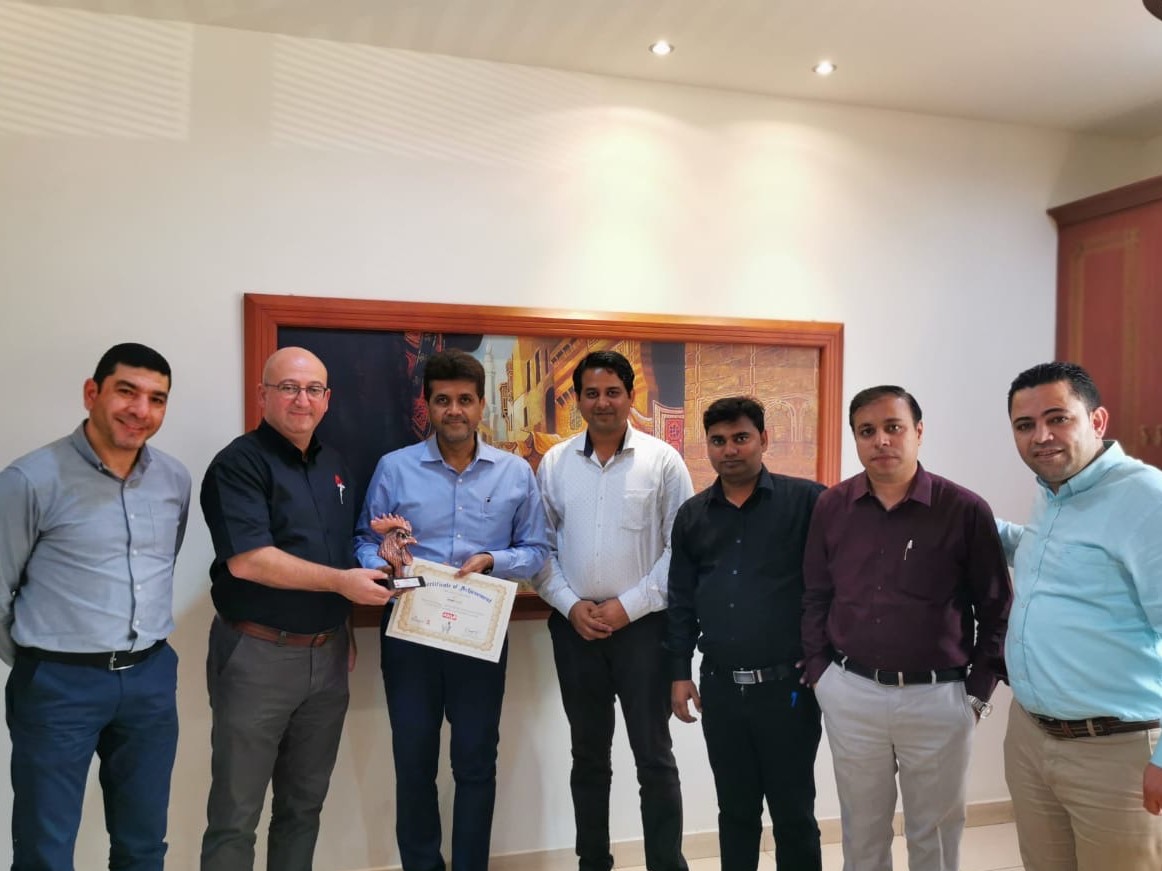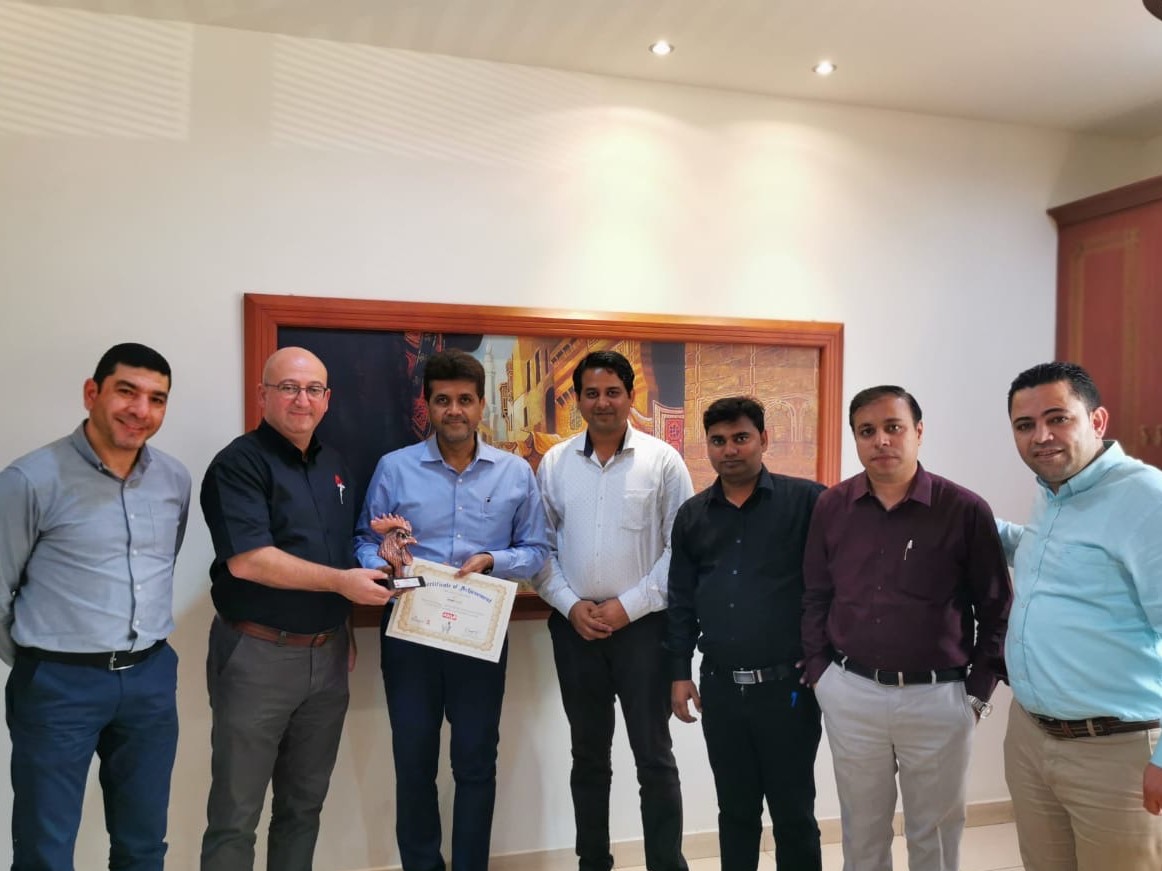 Al Zain Poultry Farms, a Ross® 308 broiler customer from Oman, recently became a member of the Ross 400 Club. Al Zain Poultry Farms established its broiler operation in 2018 and is currently rearing 1.2 million Ross 308 broilers per cycle with 9 cycles per year. The Ross 400 Club recognizes producers who score a European Product Efficiency Factor (EPEF) of 400 or more with their broiler flocks.
Read more: Al Zain Poultry Farms Earn Ross 400 Club Membership
March 20, 2015
A vaccine that protects chickens against two infectious poultry diseases has been developed by U.S. Department of Agriculture (USDA) scientists.
By Sharon Durham
February 6, 2015
A new sorghum plant developed by U.S. Department of Agriculture (USDA) scientists can produce more seeds than conventional varieties currently grown by farmers.
Read more: ARS Scientists Develop Higher Yielding Sorghum Plants
Today, Roxell, the leading manufacturer of automatic feeding, drinking, nesting and heating systems, is launching the Shen-Turbo 100, a space heater that generates more heat with 80,000 BTU/h of propane than similarly sized heaters on the market. The compact Shen-Turbo 100 is a new addition to Roxell's range of convection heaters. Shen-Turbo provides a solution to a number of specific needs of pig and poultry farmers.
Read more: Roxell launches energy-efficient Shen-Turbo 100 space heater!
By Sandra Avant
February 18, 2015
A disinfectant has the potential to treat fungus on catfish eggs, according to U.S. Department of Agriculture (USDA) research.
Coming Shows المعارض في العالم