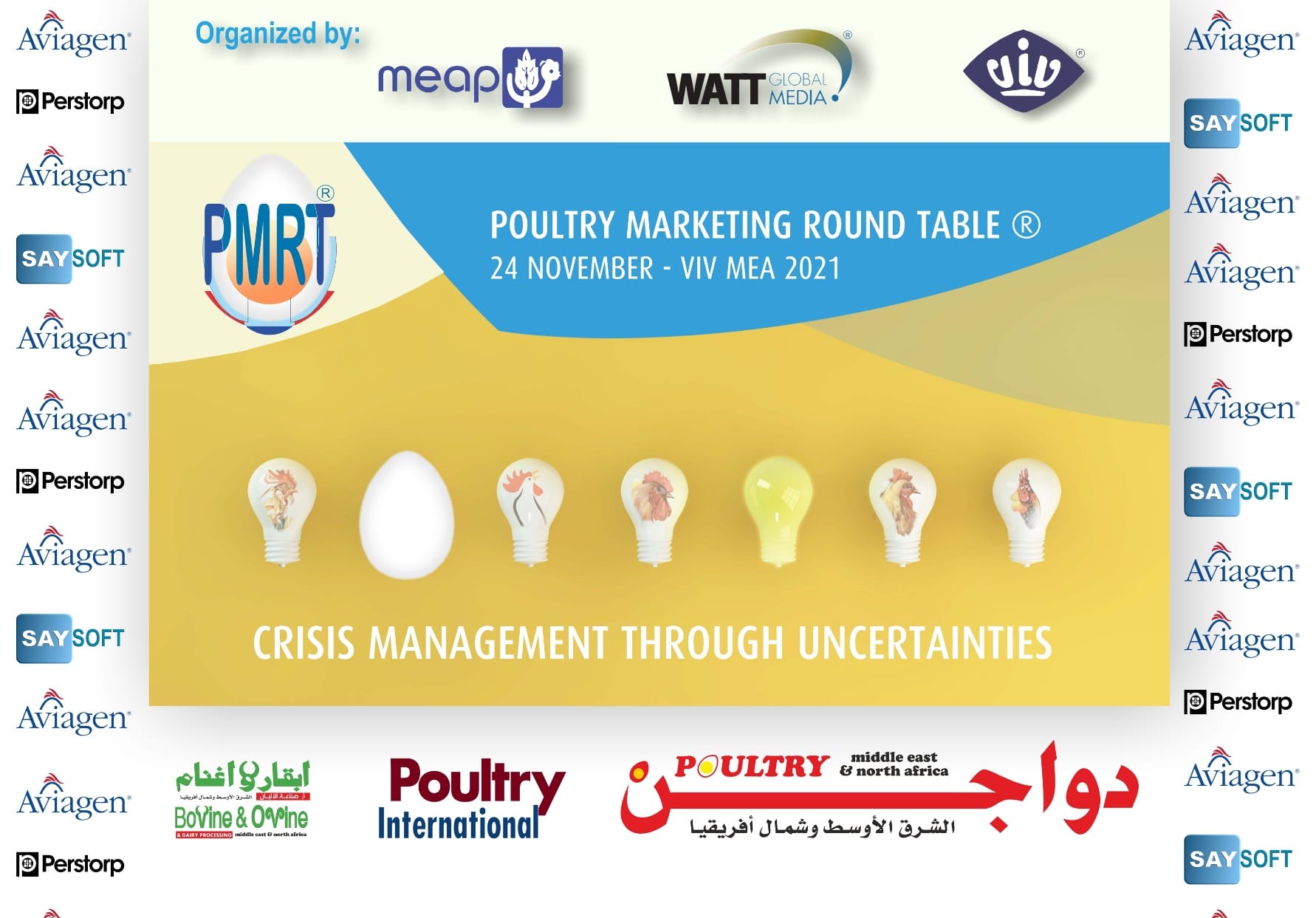 VIV MEA 2021 Conference: Poultry Marketing Round Table: Crisis Management - Adapting through uncertainties.
The Middle East is enduring a severe economic crisis since more than 3 years, which is affecting the poultry sector too. It's time to understand how to manage during such difficult times. How to live with it without being hurt. To find out the best ways, to set rules, to manage and to market despite the crisis.
For that reason, MEAP - Middle East Agrifood Publishers Sarl, VIV MEA and WATT Global Media have decided to bring the "Crème de la crème" of the Poultry Industry in front of a thirsty professional public at VIV MEA 2021. The objective is to discuss and arrive at Scientific, Political, Legal, Economical, and social measures to face the crisis together and to market our Poultry in better ways.
For the program and registration: https://lnkd.in/ebCguQdN