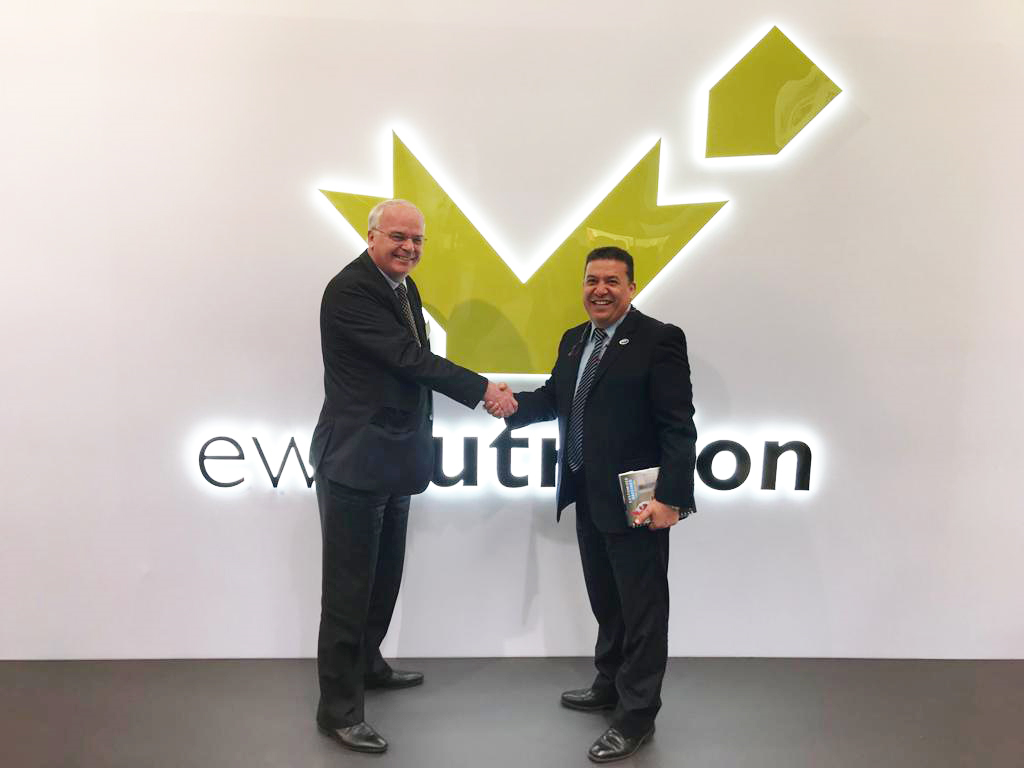 EW Nutrition and United BioMed will cooperate to serve the Egyptian and Middle East markets for animal nutrition. UBM is a trusted partner and can look back on a more than 20 years of experience in these markets. Customers will benefit from this partnership by having access to the products and services of EW Nutrition. A contribution to solve the need of minimizing the input of antibiotics in animal production is one of the goals when combining the complementary portfolios of EW Nutrition and United BioMed.
United BioMed for Pharmaceutical & Biological Industries Group is a market leader in Egyptian and Middle East countries. With a strong technical team they are regarded as one of the best companies concerning advice and support in issues of animal health and nutrition.
EW Nutrition on their part offers special programs to cope with the main challenges in animal production. These programs consist of innovative products and consultancy services in the fields of animal nutrition, management and biosecurity.
MAGDY EL SAYED, CEO of United Bio Med
"We are glad to work with EW Nutrition in the future. With their programs EW Nutrition covers the three main challenges in animal nutrition. In cooperation with this innovative company we can support our customers in a very profitable way."
RADEK NIGRIN, Director TMEA, Czech & Slovak Republic, EW Nutrition       
"United BioMed is a trusted partner with a well experienced team and high-quality products. They are already deep-seated in the Egyptian market. We are looking forward to a successful cooperation with United Bio Med".


About United BioMed: United BioMed for Pharmaceutical & Biological Industries Group is a prominent leader in Egyptian and Middle East region markets. UBM specializes in animal health pharmaceuticals, biologicals and feed/water additives products. Most recently, human health pharmaceuticals and products in the cosmetics field were added. United Bio Med commands the following manufacturing facilities:
- "Middle East for Vaccines ME VAC" - the first private facility for veterinary vaccines in Egypt" and
- "UBM-Premix" - the unique facility for premixes & cleaners and cooperates with international partners and suppliers.
Headquartered in Egypt United Bio Med has several subsidiaries in UAE, Saudi Arabia and most recently in Sudan.