By MEAP, WATT Global Media and VIV
With over 400 exhibiting companies from more than 40 countries, 17,500 sqm gross and 8,000 expected visitors VIV MEA 2020 has expanded into an extra hall at the Abu Dhabi National Exhibition Center. After a second edition that already exceeded expectations, this international event comes back for the 3rd time with an enriched conference program covering dairy, fish, poultry, eggs, cattle, calves, goat, and camels. Strongly driven by business, VIV MEA will offer more products and trade opportunities to the MENA region professionals.
The West Africa Agribusiness Show slated for february 18th-20th is set to take the Agribusiness in Nigeria to another level.
Idowu Asenuga is the convener of West Africa Agribusiness Show scheduled to hold in Lagos in February 2020, lists reasons a paradigm shift in West Africa agribusiness has become imperative.
CAN you share with us the crux of the forthcoming agriculture event you are coordinating?
Read more: W.A.A.S Introduces the 'NEED' for Paradigm Shift in 2020
Mr. Craig England back to his old roots
Moba, the recognized leading producer of high-quality integrated systems for the grading, packaging and processing of consumption eggs, is proud to announce the new appointment of Mr. Craig England as the new President of Moba USA, effective as of January 16th 2020.
On 20 November 2019, Marel officially opened its completely new production center in Dongen, the Netherlands. All production and office activities now take place in the state-of-the-art building at the Tichelrijt II business park.
Taking egg processing to the next level
Moba is proud to announce that Pelbo, one of its subsidiaries in Brugherio, Italy, has partnered up with Innovo, an innovative Italian-based company that develops, manufactures, and installs pasteurization plants for food producers.
In the hatchery itself there is never a direct reason to apply antibiotics, as the chicks do not stay here for any length of time. If antibiotics are applied (in-ovo or by injection after hatch) this is done preventively to avoid disease problems or for potential benefits at the farm where the day-old-chicks will be delivered. Furthermore, on the farm itself antibiotics can be administered by feed or drinking water as a preventive measure or as a growth promotor.
Read more: Role of the hatchery in Antibiotic Free (ABF) production
The 2020 International Production & Processing Expo will bring together more than 1,300 exhibitors and 32,000 visitors in Atlanta, Ga. USA. IPPE is the world's largest annual poultry, meat and feed industry event of its kind. A wide range of international decision-makers attend this annual event to network and become informed on the latest technological developments and issues facing the industry. This special event attracts meat and poultry processing companies from more than 129 countries.
Marel's Poultry ShowHow demonstrates the future
Marel's third Poultry ShowHow in Copenhagen on 14 November 2019 put the focus on 'Data-driven Xceleration', representing the future of digitally controlled poultry processing. The biennial event attracted more than 120 customers from around the world.
Read more: Poultry industry bound for data-driven processing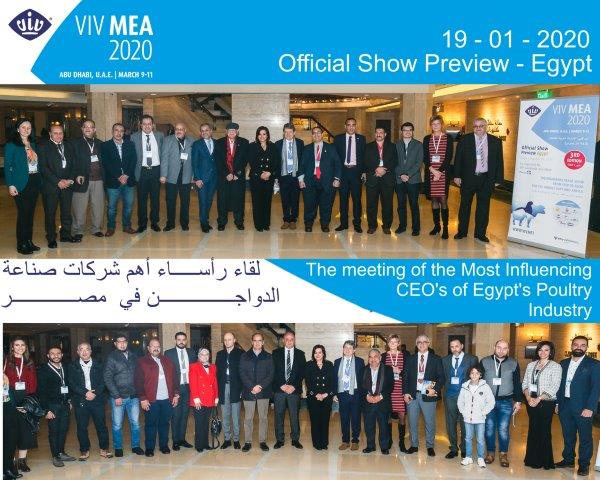 About 50 industry leaders, who cover more than half of Egyptian poultry and other animal production, attended the prelude to the VIV 2020 (Abu Dhabi) exhibition, organized by VIV worldwide in close cooperation with MEAP-Middle East Agrifood Publishers.Speakers featured in this event are the former Deputy Minister of Agriculture in Egypt, Prof. Dr. Mona Mahrez, Dr. Nabil Darwish, President of the Egyptian Poultry Association, Dr. Tony Frege, Executive Director of the Wadi Group and Dr. Abdel Hakim, Head of the Veterinary Department of the Ministry of Agriculture.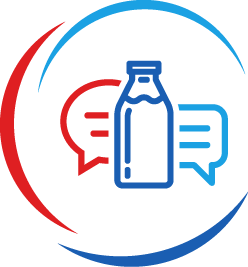 The 6th International Agricultural Dairy Forum, a key event of the Russian dairy industry, has come to an end. Over the two days, the event was attended by more than 3,000 visitors from 33 countries; among them were 1,000 producers of dairy products, over 100 media representatives, and several dozens of exhibitors. In the margins of the Forum, the Action Plan for cooperation between the Moscow region and the Republic of Belarus was signed; a new enterprise of the OSP Agro agricultural holding company able to house 1,199 cows was opened, and 11 agreements worth approximately 11.5 billion rubles were concluded.
Coming Shows المعارض في العالم
Visitors in this moment - عدد الزائرون حاليا
We have 669 guests and no members online