Cobb-Vantress, Inc. / Siloam Springs, Arkansas, USA: Cobb Europe recently welcomed poultry professionals from 28 countries to the biennial Cobb Europe Technical Seminar held July 7-13 in Harderwijk, Netherlands.
Read more: Cobb European Technical Seminar Explores Future of Poultry Industry

EuroTier Middle East to debut in the United Arab Emirates from 2nd tExhibition stand booking are now being taken for "EuroTier Middle East", the new event's organisers, the DLG (German Agricultural Society) and its local partner of the new show in the United Arab Emirates (UAE), the Abu Dhabi Food Control Authority (ADFCA), have announced. Taking place at the Abu Dhabi National Exhibition Centre (ADNEC), in Abu Dhabi, the UAE's capital, from 2nd to 4th September 2019, the new trade fair will be one of three new EuroTier-branded events to take place next year outside Germany, where the parent exhibition – EuroTier – is held.
Read more: Stand bookings underway for new "EuroTier Middle East" trade fair 12/19/18 16:00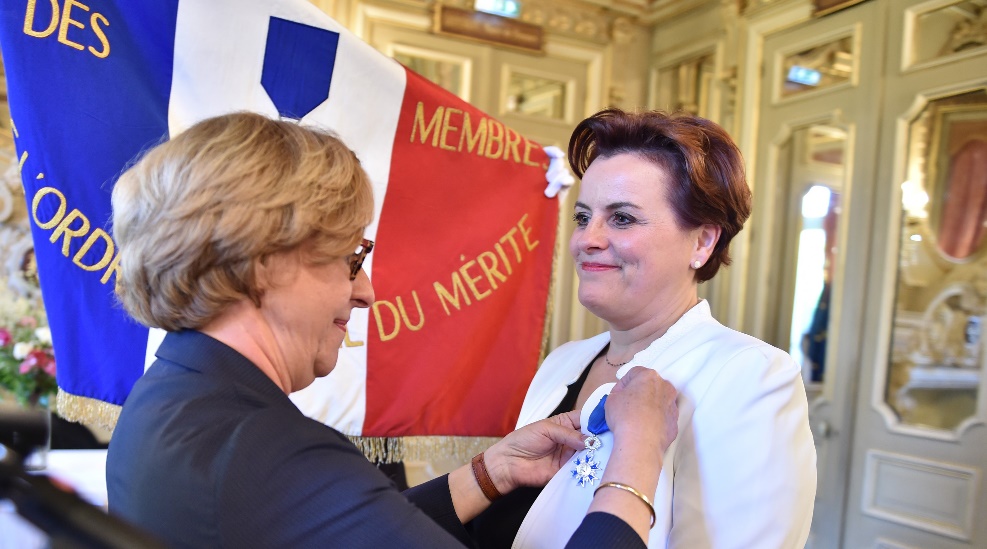 Anne Marie Quéméner, SPACE Exhibition Manager, becomes a knight of the National Order of Merit
 Anne Marie Quéméner, SPACE Exhibition Manager, was invested with a knighthood of the National Order of Merit by Michèle Kirry, Prefect of the Brittany region, on Friday 14 June at the Hôtel de la Préfecture in Rennes.
Read more: Anne Marie Quéméner, SPACE Exhibition Manager, becomes a knight of the National Order of Merit

West Des Moines, IA (July 18, 2019) – Hy-Line International, the world leader in layer poultry genetics, recently hosted a near record-breaking technical school. The four-day Hy-Line International Technical School attracted more than 150 customers from more than 43 countries.
Read more: Hy-Line International Hosts Near Record Technical School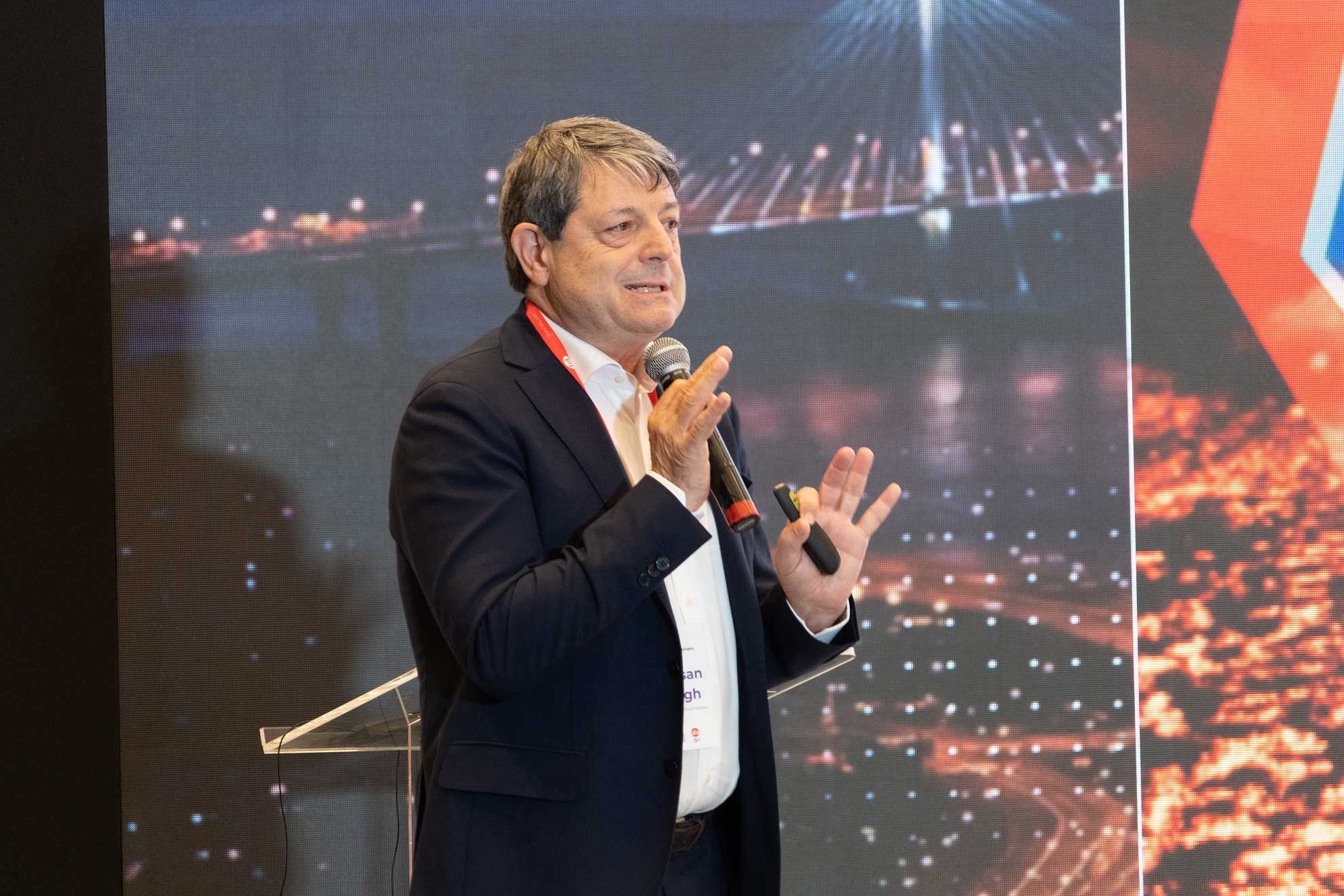 Mr Ghassan Sayegh - General Manager of Middle East AgrifoodPublishers (MEAP) participated as keynote speaker in the XI DAIRY OLYMPICS which was held in St Petersburg from 26 to 29 May 2019 .
The event's main slogan was " GLOBAL DAIRY". And Mr Sayegh discussed the ME&NA DAIRY MARKET SITUATION on the 27th of May.
Read more: XI DAIRY OLYMPICS be held in St Petersburg- Russia.
As the United Arab Emirates prepares to host the debut edition of EuroTier Middle East, which takes place in Abu Dhabi from 2nd to 4th September 2019, DLG dairy and energy experts have been to the region to look at how its livestock production differs from Europe and the rest of the world.
Read more: EuroTier Middle East includes all the ingredients for a successful debut trade fair 02/21/19 10:00
THE NAME'S TRIOTT Dutch feed & food specialist officially consolidates its family of complementary businesses and production technologies
Join us for the International Dairy Conference and the Animal Production in the United Arab Emirates Conference at EuroTier Middle East 2019 from 2 – 4 September in Abu Dhabi
Due to the expanding population, development of retail opportunities and the popularity of new product lines such as flavoured milk and yogurt, the dairy sector in the Middle East and North Africa (MENA) region is booming.
Read more: Ever increasing demand for dairy products in the UAE, and the burdens of dairy production in harsh...
10% من الأوكسيجين الذّي نتنفّسه مصدره بكتيريا واحدة موجودة في المحيطات. أكّدت تحاليل مخبرية جديدة أنّ هذه البكتيريا تتعرّض للتلوّث النّاتج عن استعمال البلاستيك.
قالت الدّكتورة ساشا تيتو:" لقد وجدنا أنّ تعرّض هذه البكتيريا للمواد الكيماوية الناتجة من البقايا  البلاستيكية تؤثّر سلباً على على التّمثيل الضّوئي، وعلى إنتاج الأوكسيجين لبكتيريا البروكلوروكوس (Prochloroccus) وهي البكتيريا الأكثر وجوداً في المحيط".

Unipex Dairy Products Co LTD Marketed as IAN-IFFCO Animal Nutrition, is pleased to announce that the company has received the Feed Additives and Premixtures Quality System (FAMI-QS) certification for its Premix Manufacturing facility in Sharjah, UAE. The audit was conducted by Swisscert, an international leader in the assessment and certification of quality and safety management systems.
Read more: IFFCO Animal Nutrition received prestigious quality certification FAMI-Qs
كشفت دراسة فريدة من نوعها أجرتها روتجرز أنّ ظاهرة الإحتباس الحراري تسببت في إنقراض العديد من أنواع الأسماك التّي تعيش في المحيطات.
أفادت دراسة جديدة أنّ التّعرض المتزايد للمخلوقات البحريّة قد يؤثّر بشكل كبير على المجتمعات البشريّة التّي تعتمد على الأسماك في الغذاء والنّشاط الاقتصادي.و هذه الدّراسة هي الأولى في دراسة حساسيّة الأنواع البحريّة والبريّة ذات الدّم البارد وقدرتها على العثور على ملجأ يحميها من الحرارة.
Read more: ظاهرة الإحتباس الحراري تتسبّب في إنقراض العديد من أنواع الأسماك
Coming Shows المعارض في العالم
Users now - الزائرون حاليا
We have 418 guests and no members online