Details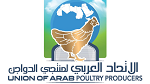 Poultry production is a key pillar of animal production in Arab countries and plays an essential role in their national food safety. From Jordan to Sudan there exist many large to medium scale poultry integrators which face similar challenges such as scarceness of raw materials, availability of feed, high production costs or price deterioration by Brazilian poultry products. Not with standing federally funded programs, local poultry producers share a lack of strength to overcome these impediments.
Read more: Foundation of the Union of Arab Poultry Producers - Official Announcement
Details
14 international teams - virtual test areas - innovative robot technology... and the feeling of a live event reproduced online of a classic competition in the agricultural machinery industry. That's what the International Field Robot Event 2021 has to offer.
Read more: 18th International Field Robot Event 2021 "International Contest on Virtual Fields" June 8 - 10,...
Details
Company continues to make changes as part of its Project Destiny
Leadership at Novus International, Inc., recently announced changes to its corporate structure that literally moves innovation and R&D to the top of the organization. In its monthly company meeting, President and CEO Dan Meagher shared that Alfred Zimmerman would join the Executive Leadership Team as Chief Innovation Officer.
Details

Fieravicola will be back in Rimini from 7 to 9 September 2021 with a focus on innovation and internationalisation.
It will host the International Poultry Forum organised in collaboration with the Eurasian Poultry Association. The trade part will include a Retailer Business Lounge for meetings with Italian large-scale retailers and scheduled on-site and online B2B meetings with foreign buyers.
Read more: Fieravicola will be back in Rimini from 7 to 9 September 2021
Details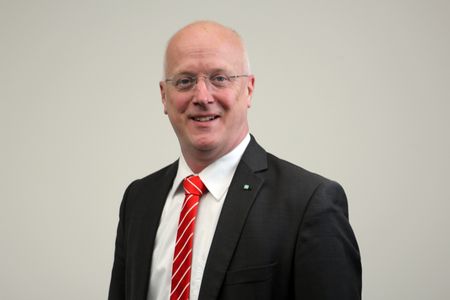 As of May 1, 2021, Tobias Eichberg has taken over as Managing Director of the Exhibitions Department of the DLG (German Agricultural Society) and DLG Service GmbH, headquartered in Frankfurt, Germany. Eichberg succeeds Peter Grothues, who will be retiring on 31 July.
Read more: Handover activity: Tobias Eichberg appointed new managing director of DLG's Exhibitions Department
Details
Bobcat is launching the company's new generation R-Series telescopic loader range for agriculture, providing a choice of six models with Stage IIIA engines for Middle East, Africa, Russia and CIS markets. The new telescopic loaders cover maximum lifting capacities between 2.6 and 4.3 tonne with lifting heights from 6 to 8 m. This is the latest phase in Bobcat's revolutionary 'Next is Now' programme, combining innovative product development and diversification with more intelligent, more connected technologies and services that reshape how work gets done on the farm.
Read more: Bobcat Launches New Generation of Telescopic Loaders for Agriculture
Details
New research from Novus International is included in latest issue of Frontiers in Physiology.
A concern for poultry producers globally, wooden breast is a degenerative condition affecting chicken breasts that ultimately impacts meat quality and can cost the industry millions each year. New research from Novus International, Inc. recently published in Frontiers in Physiology explains how combinations of feed additives can impact this financially damaging myopathy.
Read more: Feed Additive Combinations could be Solution for Wooden Breast
Details
Brady further strengthen their capabilities as a full-service provider of printer & material expertise with the acquisition of Nordic ID.
Nordic ID adds strong, software-integrated RFID scanning capabilities and technology to Brady's reliable, industrial-grade and RFID-enabled identification labels and printers. The acquisition strengthens Brady's position as a worldwide full service provider for RFID and Industry 4.0 solutions.
Details
Royal Pas Reform has appointed Marcel Dost as its new chief financial officer. He will lead the company's global financial activities including accounting and controllership, financial planning and analysis, tax, investor relations and internal audit.
Coming Shows المعارض في العالم