MEAP met Mr Massoudi one of the Feedexpo organizers in Iran. Mr Massoudi invited anyone interested in the animal field business to attend the next edition of this exhibition which will be taking place from 15 to 18 January 2023.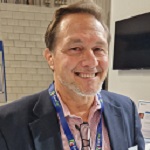 MEAP met Mr Scott Sorell- director of the global marketing of Balchem which is a united states company producing human and animal nutritional products, their mission is to make the world a healthier place.
As many other exhibitors and visitors Mr Sorell express his happiness to be at Eurotier again and meet old contacts and friends.
He also shed the light on a new project they started with Covid "the Educational webinar series" available for free and accessible to everyone at www.balchem.com
Click on the below to watch the full video
Ms. Ines Rathke - Eurotier Hannover project manager expressing a very positive reaction towards this year's edition of Eurotier that is taking place after 4 years of pandemic with 1800 Exhibitors and a remarkable number of visitors.
Next edition will be in 2024 and with its Poultry Forum it will focus on the poultry industry.
Click on the below for the full video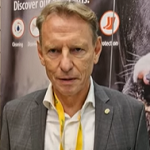 MEAP met Mr Luc Ledoux - technical project manager of CID Lines at the Eurotier shiw 2022.
Mr Luc informed us that CID Lines has been aquired by Ecolab company, which enhances their presence on the dairy field, and more strenghth especially in the middle east market with bigger presence and committment.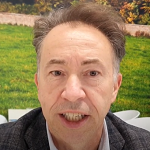 MEAP met Mr Stefano - General manager of Lubing System Italy at the Eurotier show 2022.
Mr Stefano had a positive reaction with the number of visitors at their booth and the ineterst in their system and especially the pad climate cooling with high efficiency of performance, and the top climate for cooling down the temperature inside the houses.
MEAP interviewed the general manager of IFW Expo at the Eurotier show 2022.
IFW Expo organised the Eurotier Middle East which was named Agrofarm and took place in October with a very satisfiying attendance and will be organizing the next edition which will be taking plave around mid October in Dubai.
MEAP met Ms Cinzia Boggino - Business Development manager at Zinpro during the Eurotier 2022.
She showed satisfaction as always from their participation at the Eurotier show where she thinks its the best place to meet old and new contacts.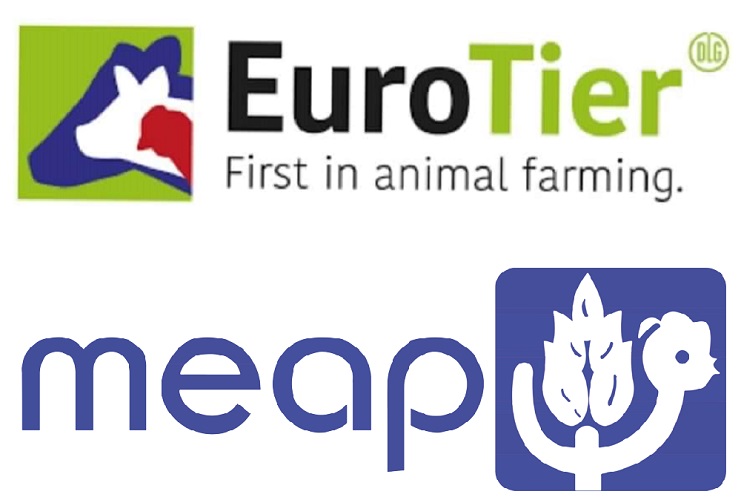 Meap is covering Eurotier show for the Dairy market

Ms. Christiane Aoun and Mr. Ghassan Sayegh will be pleased to meet you at the International lounge (Hall 26 Booth A32).
They will be glad to report all your news, activities and achievements!

Mr. Jens Kremer and Mr. Ghassan Sayegh
Coming Shows المعارض في العالم