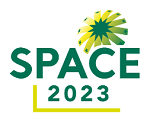 The SPACE show 2023 kicked off. First day open for Exhibitors and visitors.
MEAP is covering the show and is represented by Mr Ghassan Sayegh - General Manager. Visit us at our stand Hall 10 Booth E100
Perstorp is proud to announce that Katharina Haydn has joined the Animal Nutrition team as Product Manager Gut Health, with effect from 1 August 2023.
Haydn will focus on running strategic projects as a part of the company's Gut Health Product Management team and report to Dr. Antonia Tacconi.
Read more: Katharina Haydn joins Perstorp as Product Manager Gut Health
Exhibiting at AgraME can help you generate business like never before. With the help of carefully targeted marketing campaigns, AgraME has become a unique platform that brings together professionals from Agriculture, Horticulture and Indoor Farming, Livestock Nutrition and Health, Agtech and Aquaculture.
The Next Edition of VIV MEA will be taking place from 20 till 22 November 2023 at ADNEC - Abu Dhabi.
VIV MEA is the major B2B event for animal husbandry in the Middle East. It is a truly regional hub, hosted in the U.A.E. but attracting professionals from the whole region, with around 70% of the visitors coming from abroad, with Middle East, Africa and Asia in the lead. Exhibitors participate from more than 50 countries. The show also offers a riche conference program covering dairy, fish, poultry, eggs, cattle, calves, goat, and camels. Strongly driven by business, VIV MEA offers more products and trade opportunities to the MENA region professionals.
Register now on https://www.databadge.net/vivm2023/reg/viv/?card=10003819
In July 2023, Kohshin Engineering warmly welcomes its new CEO, Mr. Kazunori Sumiya.
What prompted the company to expand overseas?
In 2000, when subsidies for poultry manure processors were cut off and the domestic market reached a ceiling, I was sent overseas to develop the market through a trial-and-error process. 23 years have passed since the company entered overseas markets, and I feel that the name Kohshin Engineering is finally gaining recognition in the poultry farming equipment sector overseas. While I have been primarily responsible for South America, Europe, Russia, and China, I recently discovered that the company is well-known among Asian customers.
Read more: Kohshin Engineering Welcomes New CEO, Embracing a Future of Success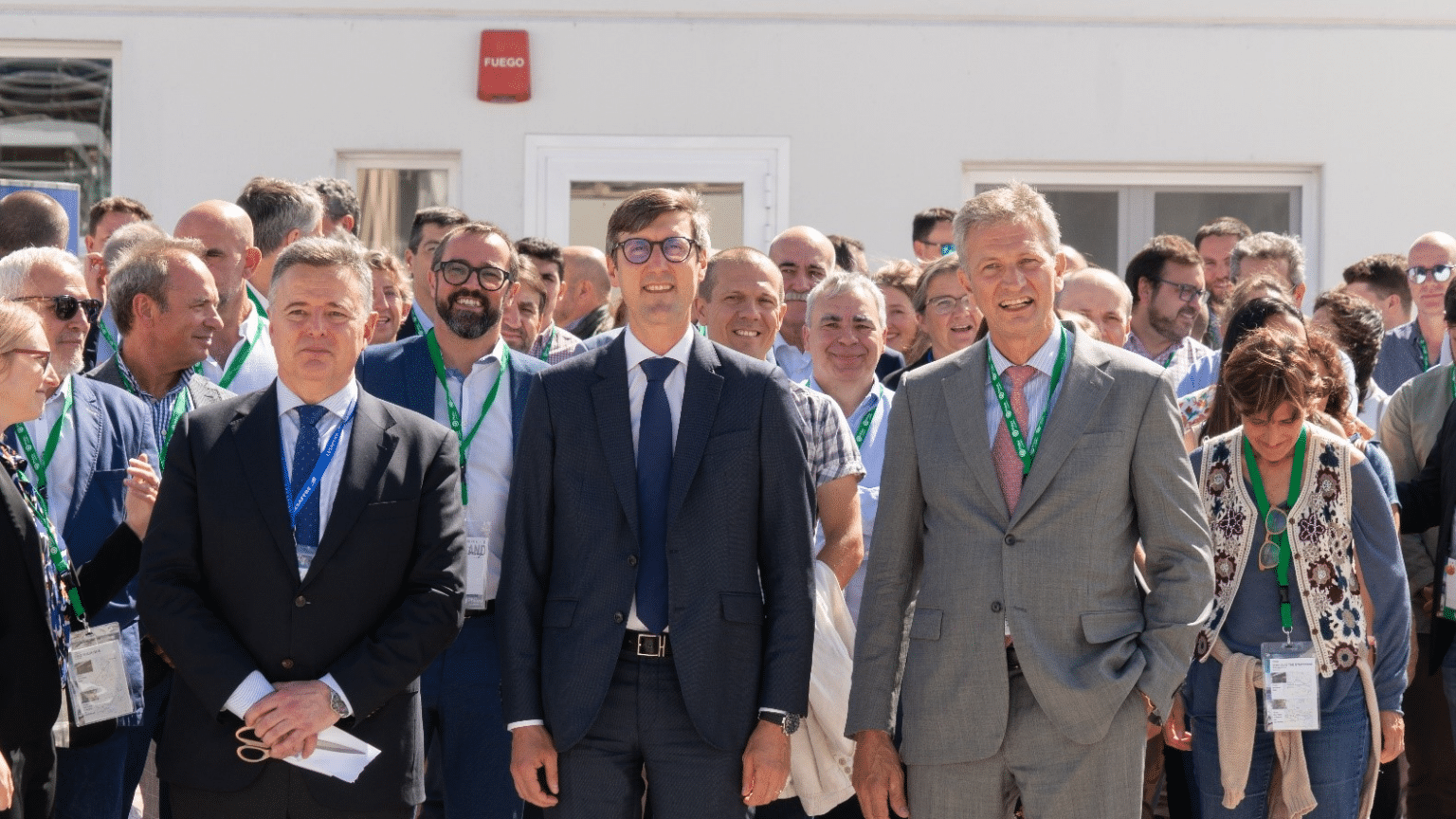 Phileo by Lesaffre brought together more than 100 key stakeholders of the livestock industry at their new factory to discuss the future of a sustainable agriculture.
Mid June Phileo by Lesaffre celebrated the opening of the new factory in Valladolid, Spain, more than 100 customers and business partners from the agricultural industry joined Phileo for an afternoon and evening of networking and celebration followed by a thought-provoking symposium entitled 'Reconciling Planet, People and Profit for a positive impact.'
Read more: Phileo celebrates sustainable agriculture at their new factory in Valladolid, Spain
Tyson Foods Inc. announced it will invest $70 million to build a state-of-the-art hatchery in Hope, Arkansas.
The new hatchery will replace an existing facility and triple the capacity, feeding into operational efficiencies at the company's nearby poultry processing complexes in Hope and Nashville, Ark. Construction on the 131,000-sq.-ft. hatchery is expected to be completed by late 2024.
Vano Group, our exclusive Ross® Grandparent (GP) distributor recently celebrated their 20-year anniversary with a customer seminar, which took place at the Van Royal hotel in Erbil, Iraq, from 17-18 May.
Read more: Vano Group Celebrates 20-Year Milestone at Annual Seminar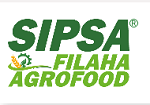 The 21st edition of the "Sipsa Filaha" fair ended with success and positive feedback,despite the current situation, climate change,the food crisis the show achieved its objectives and was a space for exchange, knowledge, experience, inter-professionalism next to agriculture and agri-food business contacts.The fair welcomed 35,000 professional visitors, according to the organizer.
Hatching eggs are commonly disinfected prior to incubation. For many years, the disinfectant of choice has been formaldehyde (or formalin, which is 37% formaldehyde in water). Formaldehyde is easily converted into a gas, so that all that is needed for it to reach the total surface of all the eggs in the fumigation room is a little air recirculation. Formaldehyde is also an effective and inexpensive disinfectant. However, its carcinogenic properties mean that more and more countries are banning its use, so that hatcheries are looking for an alternative, also with improved labour conditions in mind.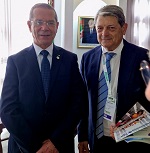 The first day of Sipsa show started with the minister of agriculture visit and an opening ceremony showing this year's collabortaion between The Senegal and Algeria.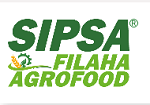 The 21st edition of the Sipsa Filaha show dedicated to agriculture, livestock and agribusiness in Africa will strat today May 22 till May 25, 2023, at the Exhibition Center SAFEX, Algiers

Farmers Rebuild Global Soy Supplies, Record Production Forecast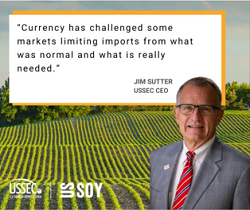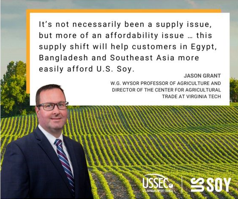 In its May 12 World Agricultural Supply & Demand Estimates report, U.S. Department of Agriculture analysts forecast record global soybean production for the 2023/24 crop year at nearly 410.6 million tons, up almost 11% from last year.
Read more: U.S. Soy Analysis USDA World Agricultural Supply & Demand Estimates Report

150 international buyers to participate in Fieravicola
Algeria as guest country, spotlight on the Mediterranean
The event dedicated to excellence in the poultry industry will be held in Rimini from 3 to 5 May
A B2B platform has been set up for exhibitors interested in meeting foreign professionals
Read more: 150 international buyers to participate in Fieravicola



USSEC's Government & Industry Roles and Interactions - SEC Training Program
At, Fish for Africa Innovation Hub - WorldFish - Abbassa, Abou-Hammad, Sharkia, EGYPT.
Saturday, March 18th through Tuesday, March 21st, 2023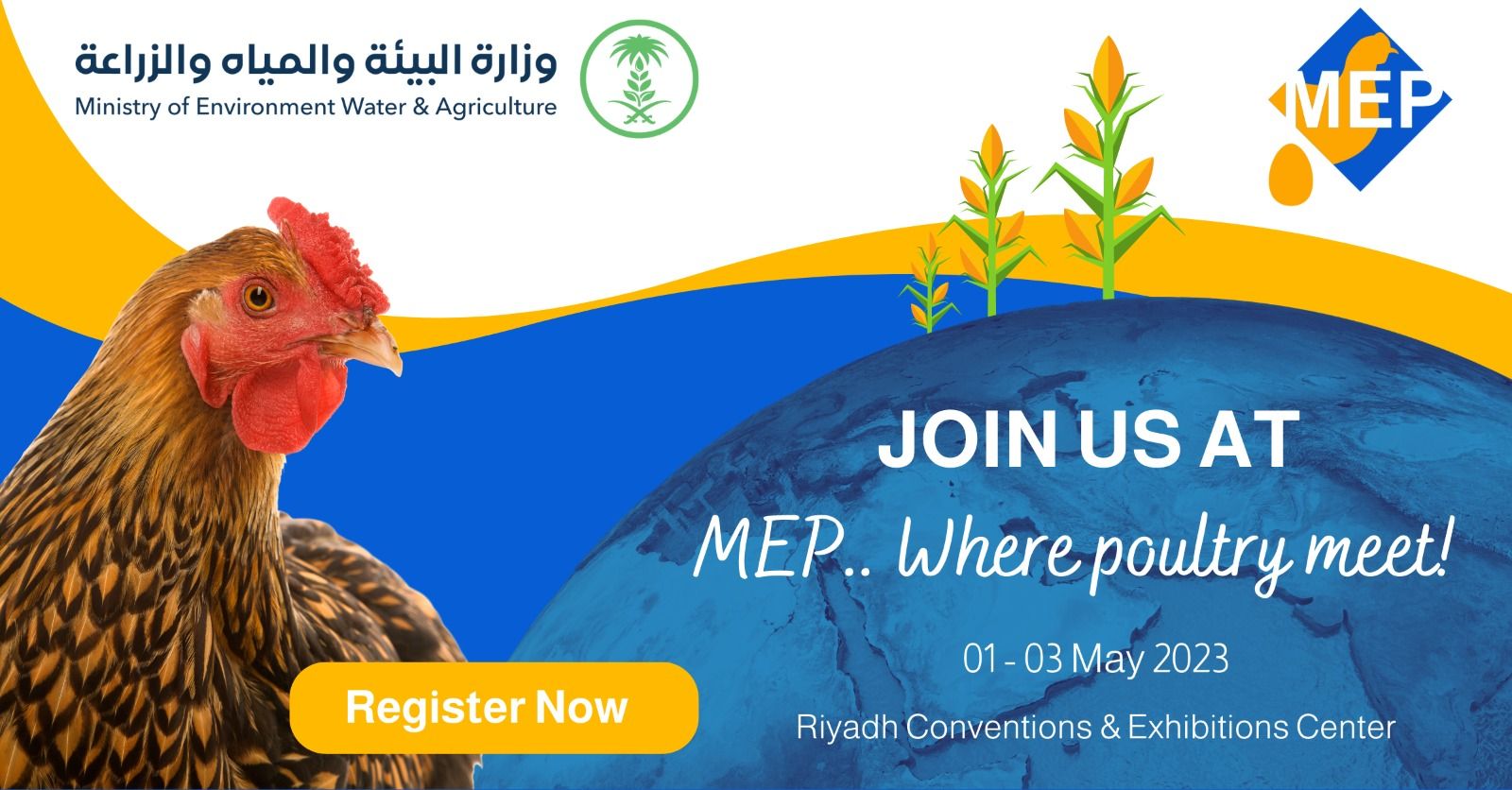 The MEP Middle East Poultry Expo, the biggest and most prestigious event in the Kingdom of Saudi Arabia, the key player and biggest producer of poultry in the Middle East, is just around the corner from where we are!
Thirty years of consistently meeting consumer needs and satisfaction is a significant journey for any brand. Able to maintain quality, as well as sustainability, are key characteristics that allow a brand to win against competition. Medivac has proven itself as a brand that can reach such milestones. Its products continue to satisfy demands and overcome challenges in the field.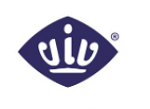 The event delivered a dynamic, expansive marketplace to 47,527 attendees which featured Feed to Food products and services from more than 1,186 global manufacturers and suppliers representing over 57 countries.
Read more: VIV ASIA 2023: A RESOUNDING SUCCESS UNDERPINNING THE LEADING MARKET POSITION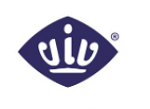 After four long years, the time has come to raise the curtain on VIV Asia 2023 at IMPACT in Bangkok and do business face-to-face again. The floor is set to welcome visitors and exhibitors from the global feed to food and meat-processing value chain.

Connect Turkey Solution will be present at the VIV Asia Exhibition - 2023.
VIV Asia 2023 edition is scheduled in its usual month of March in Bangkok, Thailand. As always the event is going to be the most complete trade exhibition and conference program for the livestock, animal protein production supply chain, from Feed to Food, covering all animal species.
Read more: VIV Asia; The Complete Feed to Food Global Trade Show
Lallemand Animal Nutrition is pleased to announce that its innovative yeast solution YANG can be used in organic production in the EU under Regulation (EU) No 2018/848. With this new addition, the full Lallemand yeast portfolio can be used in feed for organic production. Nutritionists and feed millers serving the organic farming sector now have access to one of the most innovative yeast derivative products documented to help reinforce natural defenses and support gut health in all animals, including pets.
Read more: YANG, compliant for use in feed for organic production in the European Union
Extensive conference program on all latest industry trends and developments
VIV Asia, the leading international trade exhibition and conference for the animal protein production supply chain in Asia, announces its conference program at the show. With a focus on cutting edge know-how, the conference program will offer attendees a unique opportunity to gain insights into the latest innovations and technologies, as well as best practices from leading industry and research experts.
Read more: VIV ASIA 2023 PRESENTS OVER 100 SESSIONS FROM INDUSTRY EXPERTS
Coming Shows المعارض في العالم
Total Visitors since 11 May 2018
الزائرون منذ 11/05/2018
Copyright © 2023 Middle East Agrifood Publishers. All Right Reserved.