Farmers Rebuild Global Soy Supplies, Record Production Forecast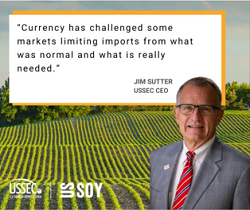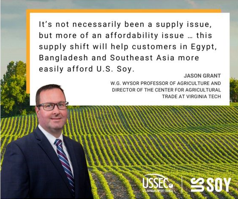 In its May 12 World Agricultural Supply & Demand Estimates report, U.S. Department of Agriculture analysts forecast record global soybean production for the 2023/24 crop year at nearly 410.6 million tons, up almost 11% from last year.
If realized, this will be the largest year-over-year production increase in nearly two decades, shares Jason Grant, W.G. Wysor Professor of Agriculture and Director of the Center for Agricultural Trade at Virginia Tech.
More than half the increase is estimated to come from increased yields in Argentina, after a historic drought. Meanwhile, USDA reports Brazil, Uruguay and Paraguay account from more than a quarter of production gains from increased plantings and higher yields across all three countries. U.S. farmers are forecast to plant acreage numbers similar to last year, but projections show higher yields.
We look forward to continuing the conversation on USSEC Linkedin.
Market Analysis On Your Time