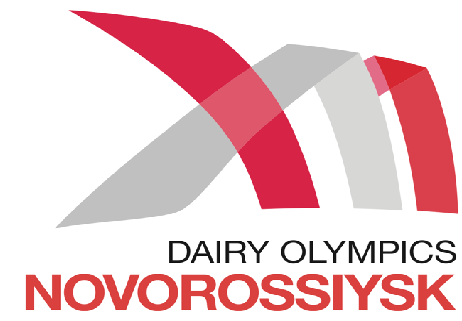 May 23, 2021- The spacious and vibrant port city of Novorossiysk, Russia hosted 300 visitors and participants from 40 national regions, all of them agriculture professionals, dairy experts and government agencies, for XII Dairy Olympics and VII Milk Summit. The annual event is a brainchild of The Dairy News, the largest independent mass media on dairy in Russia.
Should there be a need to use only one word to describe the atmosphere in the conference, it would surely be the word 'new'. New perspectives, new products, new solutions and new aspirations.
Mr. Mikhail Mishchenko, Dairy Intelligence Agency director and the founding father of the event, suggested there might be 4 shades of grey on the dairy market for Russia in future: largely optimistic, optimistic, pessimistic and extremely pessimistic scenarios. Let's talk numbers: Mr Mishchenko indicated 31 million tons of milk by 2030 shall the growth potential develop further on as opposite to 18.8 million tons at worst. In the period of 2013 to 2020 the Russian Federation has had 30 per cent increase in the production of market milk. Africa, Middle East and India were mentioned in the talk on the prospective markets.
Few but precious, the international experts were also welcomed to share their perspectives. This time in an online format, Piercristiano Brazzale, International Dairy Federation (IDF) President, described the work they are doing on the world dairy market in the face of current challenges and on the issues of sustainability and animal farming. Lukasz Wyrzykowski, IFCN General Manager, set out the deepest insights, biggest opportunities and confirmed statistical data for dairy. Kevin Bellamy, Head of Global Dairy Market Research at Rabobank, explored the new threats and new opportunities for the dairy industry alongside with the list of possible solutions and changes. Aleksey Bogdanov, Deputy Minister of Agriculture in the Republic of Belarus, was positive on what the national dairy market has for production and export.
National opinion leaders, CEOs and officials have thoroughly gone through the actual agenda and almost unanimously stated there is a wide range of opportunities for the Russian dairy industry to grow, diversify and thrive. Even more so if all the market players face the actual challenges openly.
Day three was dedicated to dairy and plant-based products, tastes and flavors. Coffee lovers, wine admirers and cheese fans, rejoice! There is a huge industry working to deliver the best gastronomic experience to your life. Dairy, cheese and wine producers emphasized the importance of staying in touch with the customer. Producing what the customer needs and ensuring a high quality of the produce in every season.