Marel's Poultry ShowHow demonstrates the future
Marel's third Poultry ShowHow in Copenhagen on 14 November 2019 put the focus on 'Data-driven Xceleration', representing the future of digitally controlled poultry processing. The biennial event attracted more than 120 customers from around the world.
Read more: Poultry industry bound for data-driven processing
Aviagen® has launched the David Butler Award to recognize the most promising students of the Europe, Middle East, Africa and Asia (EMEAA) Schools. The first recipient will be honored at the Broiler Module of the EMEAA School, which takes place Nov. 24-30 in Edinburgh, and a new winner will be chosen for each future module.
The star student will have shown the best progress during the course of the School, and will demonstrate outstanding skills of leadership, team work, communication, innovation, determination and passion.
Read more: Aviagen Launches David Butler Award to Recognize Promising EMEAA School Students
The heaviest rabbit in the world is Glosue, born in Italy on 24/06/2015. 

This rabbit weighs 26.6 kilograms and it is owned by Gioni Di Lullo of Raviscanina street Claudio Canino n 2181017 raviscanina Caserta Italy as verified on 30/05/2019 
Ghassan Sayegh, General Manager of MEAP is invited to be a keynote speaker of honor during the plenary session of the 6th International Agricultural Dairy Forum.
The discussion will concentrate on the possible scenarios of the economic collaboration between Russia and the Arab world.
Cobb Europe partnered with Al-Watania Poultry in Egypt to host the pair's annual scientific conference focusing on the importance of creating a safe environment for broiler breeders. Held in Ain Sokhna, Egypt, the two-day intensive training course combined the technical expertise of Cobb Europe and Al-Watania Poultry leadership to reach industry leaders from over 50 companies and major industry investors.
Read more: Cobb Europe Partners With Al-Watania Poultry in Egypt to Host 'Safe Environment for Safe Food'...
MoFA has recently launched Rearing for Food and Jobs (RFJ) in July 2019. The approach is focused on building significant local capacity commercial operators as well as small-holders and new entrants seeking to get into the business.
The shortfall in productive capacity of chicken is so great and continues steadily. If we go back to 2017 broiler meat production reached 35,000 tons, supplying less than 25% of Ghana's demand. During this time imports increased an estimated 14,000 tons to 158,000 tons due to insufficient domestic supply and consistent demand (Source: USDA GAIN 2017).
Aviagen® Turkeys Russia (ATR) held an official opening event on Wednesday 25th of September to give over 50 existing customers, potential customers and local officials an insight into our brand new laying facility. 
This facility is run by Viktor Fomin General Director, Alan Prokuda Chief Veterinarian and Dmitry Gerasin Financial Controller and is one of seven ATR farms now complete. Once all construction is finalised, five rearing farms and five lay farms will have been produced by ATR to fulfil Russia's expanding market demand. 
The construction of ATR facilities began in June 2018 and will be complete in March 2020, creating 120 jobs in the region. The first eggs produced by ATR will be sold in November this year and by June 2020, ATRs' state-of-the-art farms will be operating at full production and have the ability to produce 12 million eggs per annum.
The opening event began at ATR's head office in Nikolsk, where guests attended speeches from the head of the Nikolsk administration, Ivan Belozertsev, Governor of Penza, Dirk Wesjohann, Owner of Aviagen and Clay Burrows, Managing Director of ATL. 
Read more: Official opening of Aviagen Turkeys Russia establishes a strong foundation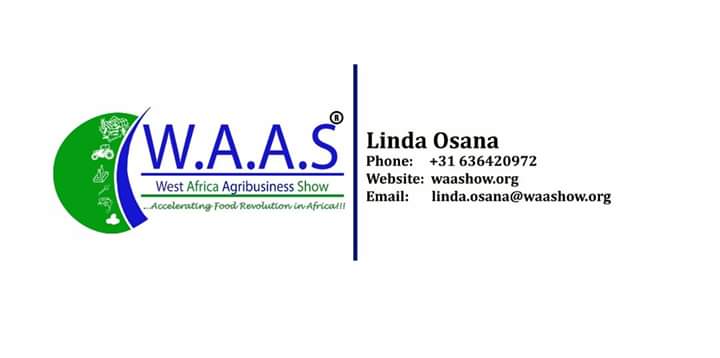 The need for West African countries to come together to showcase the rich agricultural heritage of their sub-continent and contribute to its Gross Domestic Product (GDP) are the focus of the West African Agribusiness Show scheduled for Nigeria in 2020, Mr. Idowu Asenuga, an Agric expert and top Agric consultant in Nigeria has posited.
Referring to a submission by the United States Agency for International Development (USAID), Asenuga who is the chief convener of the show declared that West Africa has an abundance of natural and human resources. "The agriculture sector represents approximately 25per cent of the region's GDP and 60 percent of its active labour force."  He, therefore, added that following the economic recovery experienced in Nigeria and other West African countries in 2017, growth in the GDP is expected to rise to 3.9per cent in 2019.
Read more: WAAS will enhance agribusiness, grow GDP across West Africa- Mr. Asenuga.
Coming Shows المعارض في العالم