Predicting grassland productivity is a major challenge for ranchers and other land managers with grazing livestock. This productivity is key each spring when they are trying to decide how many cattle to turn out to pasture, how long to graze an area, or where forage might be abundant.
Read more: Will There be Enough Grass for Grazing Livestock this Summer?
In early 2021, Aviagen® South Africa successfully completed its first Grandparent (GP) export to our exclusive Ross® distributor, Ross Breeders Zambia in Zambia.
The chicks were transported to Ross Breeder Zambia via OR Tambo airport and were then collected by Ross Breeder Zambia's own aeroplane and flown to Lusaka airport in Zambia. With the supply base being local, we were able to transport the chicks to the breeder farm via truck, and therefore, there was a significant reduction in logistical times, with the trip taking only 3 hours in total.
Read more: Aviagen South Africa Completes Successful First GP Export to Zambia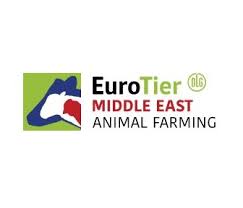 Regional poultry associations cooperate to form UAPP to pool poultry knowledge across countries of the Middle East and North Africa.
The DLG (German Agricultural Society), organizer of the EuroTier Middle East trade fair, welcomes the creation of the Union of Arab Poultry Producers, a new association, which is set to strengthen the Arab poultry producers' market position.
Read more: DLG's EuroTier Middle East trade fair to host inaugural meeting of the Union of Arab Poultry...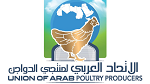 Poultry production is a key pillar of animal production in Arab countries and plays an essential role in their national food safety. From Jordan to Sudan there exist many large to medium scale poultry integrators which face similar challenges such as scarceness of raw materials, availability of feed, high production costs or price deterioration by Brazilian poultry products. Not with standing federally funded programs, local poultry producers share a lack of strength to overcome these impediments.
Read more: Foundation of the Union of Arab Poultry Producers - Official Announcement
14 international teams - virtual test areas - innovative robot technology... and the feeling of a live event reproduced online of a classic competition in the agricultural machinery industry. That's what the International Field Robot Event 2021 has to offer.
Read more: 18th International Field Robot Event 2021 "International Contest on Virtual Fields" June 8 - 10,...

Fieravicola will be back in Rimini from 7 to 9 September 2021 with a focus on innovation and internationalisation.
It will host the International Poultry Forum organised in collaboration with the Eurasian Poultry Association. The trade part will include a Retailer Business Lounge for meetings with Italian large-scale retailers and scheduled on-site and online B2B meetings with foreign buyers.
Read more: Fieravicola will be back in Rimini from 7 to 9 September 2021
Bobcat is launching the company's new generation R-Series telescopic loader range for agriculture, providing a choice of six models with Stage IIIA engines for Middle East, Africa, Russia and CIS markets. The new telescopic loaders cover maximum lifting capacities between 2.6 and 4.3 tonne with lifting heights from 6 to 8 m. This is the latest phase in Bobcat's revolutionary 'Next is Now' programme, combining innovative product development and diversification with more intelligent, more connected technologies and services that reshape how work gets done on the farm.
Read more: Bobcat Launches New Generation of Telescopic Loaders for Agriculture
Brady further strengthen their capabilities as a full-service provider of printer & material expertise with the acquisition of Nordic ID.
Nordic ID adds strong, software-integrated RFID scanning capabilities and technology to Brady's reliable, industrial-grade and RFID-enabled identification labels and printers. The acquisition strengthens Brady's position as a worldwide full service provider for RFID and Industry 4.0 solutions.
Coming Shows المعارض في العالم