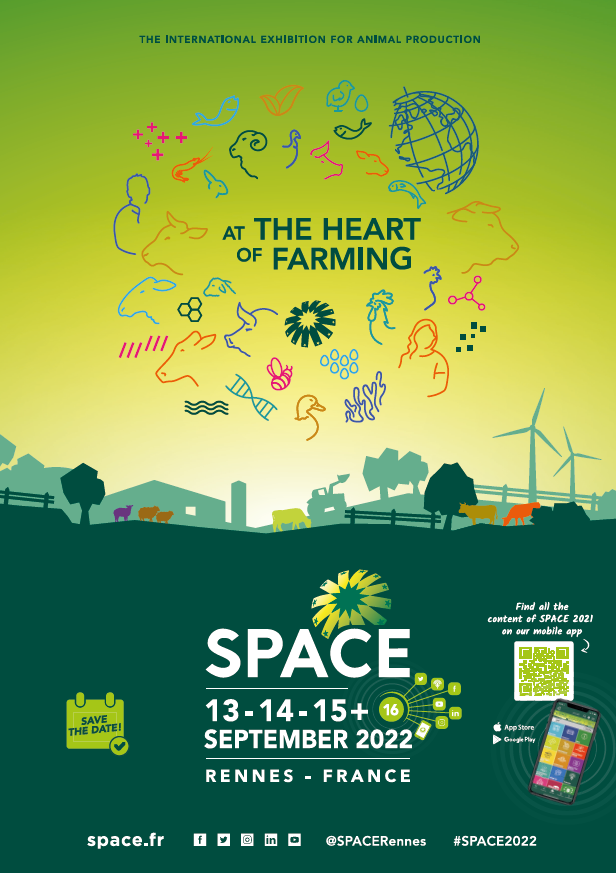 SPACE is the essential trade show for all those involved in animal production. Thanks to its positioning at the heart of a large breeding region in Europe, its professional roots and its international development, SPACE is the unmissable global meeting place for professionals in all animal productions [beef (milk-meat), pork. , poultry, sheep, goat, rabbit and aquaculture.
Cremona International Livestock Show came to an end . 475 heads of cattle of Holstein, Red Holstein, Jersey and Brown breeds, from 75 farms from Italy and from abroad, were involved in the Show and were evaluated by the skilled judge Callum McKinven from Canada.Holstein Supreme Champion was Castelverde Defiant Gorgeous2 (Defiant)
Castelverde Di Giuseppe Quaini - Marcello Ladina, Res Champion Castelverde Goldwyn Banana
Quaini Guiseppe Castelverde Holstein - Castelverde (cr), Hon Men. TocFarm Doorman Dior (Doorman) Tocchi Filippo, Ilaria E Attilio - Grosseto (gr).
On the second day of VIV MEA Abu Dhabi 2021, the Poultry Marketing Round Table (PMRT) was held; it was hosted by MEAP, VIV, and WATT. The discussion was a success and many leaders in the field voiced important concerns and solutions to problems that we are facing in the midst of several global and local crises.
Read more: Poultry Marketing Round Table- (PMRt) VIV MEA Abu Dhabi- 2021
The historical Cremona International Livestock Exhibitions (November 26-28) are ready to host the most awaited event for the dairy cattle world that, due to covid-19 pandemic, has been absent from an international ring for two years now.
Cremona, November 16th 2021 – Animals being prepared, with breeders combing and polishing their hair, then the livestock competitions themselves happening in the historical ring of CremonaFiere, totally renewed for the occasion, the palpable tension during the judge's evaluation and at the end the winners' celebrations.
Read more: IT'S TIME TO BE BACK IN THE RING. CREMONA WILL HOST THE ONLY INTERNATIONAL LIVESTOCK SHOW TAKING...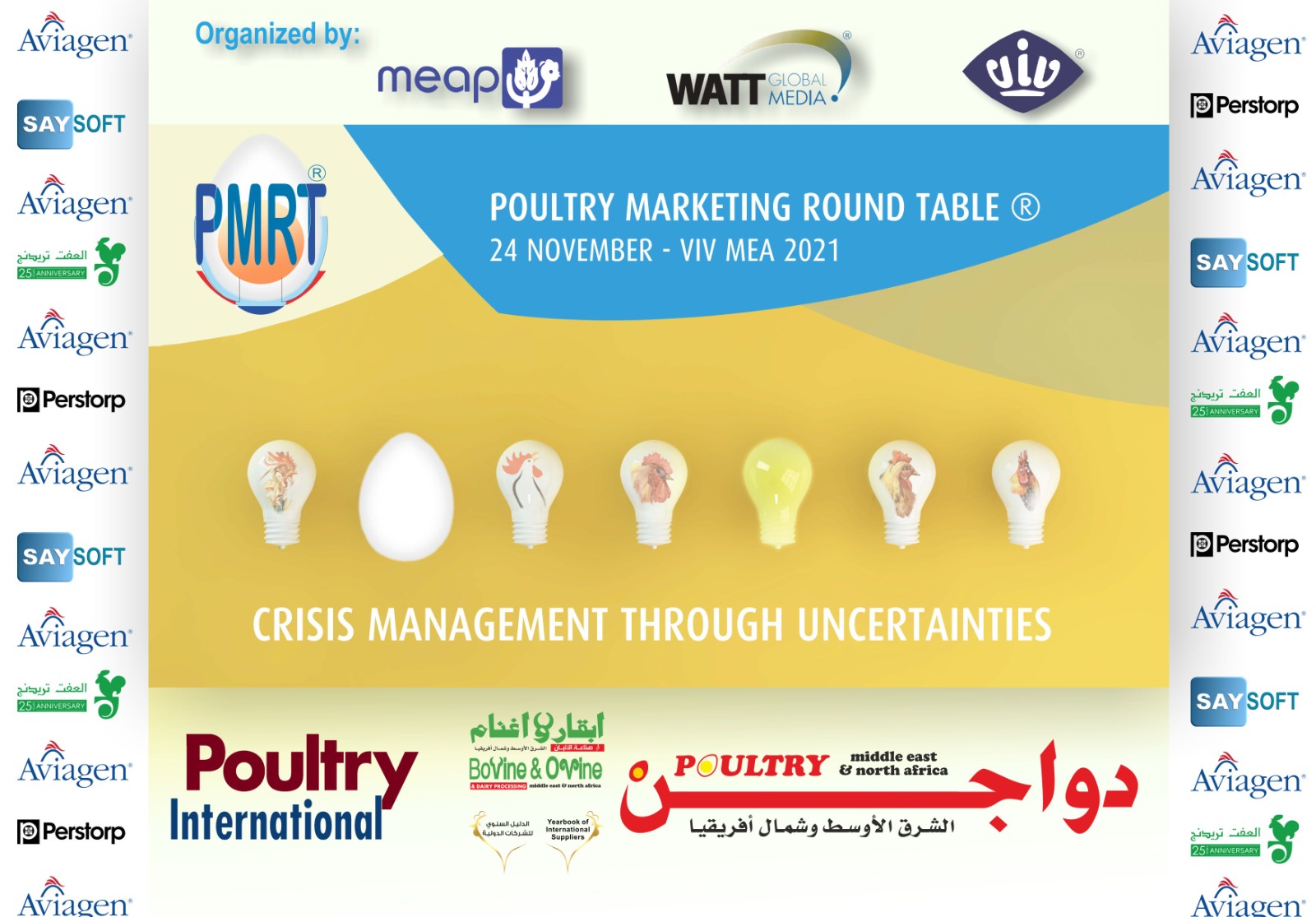 More than 120 people registered to watch and participate in the Poultry Marketing Round Table happening in VIV MEA 2021 in Abu Dhabion the 24th of November.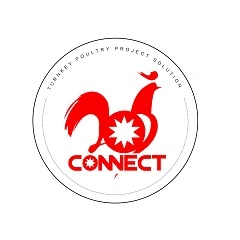 After two years of delaying due to pandemic time, the international event VIV MEA is finally coming to Abu Dhabi from 23-25 November 2021. After long time of market downturn, we are facing the new opportunities and challenges. CONNECT GROUP as the turn-key poultry project supplier and manufacture, we launch a big surprise which is a valuable watch!
Great opportunities for visitors with business-oriented conferences and around 500 global exhibitors!
VIV MEA 2021 final preparations are going aheadfull throttle. The third edition of the Feed-to-Food international trade show is waiting to welcome all its stakeholders in Abu Dhabi from 23-25 November 2021. After the temporary interruption last year, the response from the industry is overwhelming to finally meet each other in person and crack valuable business deals.
Read more: VIV MEA 2021: THE STAGE IS SET FOR AN ENRICHED SHOW WITH A FOCUS ON MENA REGION
With the cancellation of SwissExpo and its competition, Cremona is the only European reference point for dairy cattle taking place in the last two years, with 400 heads of cattle from 70 livestock farms registered in the Livestock Show.
Read more: THE ONLY INTERNATIONAL DAIRY CATTLE SHOW IN EUROPE IS SCHEDULED FOR NOVEMBER 26 TO 28 IN CREMONA,...
Coming Shows المعارض في العالم